Innovative Designs for Accessibility (IDeA)
Details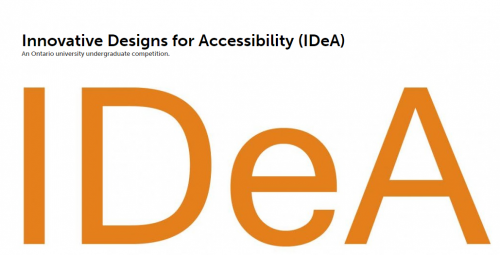 The 2016 Innovative Designs for Accessibility (IDeA) Student Competition will launch in January 2016.
Please check the IDeA website regularly for updates regarding the fifth year of the competition. In the meantime, we welcome you to check out our 2015 or 2014 Finalists.
The Innovative Designs for Accessibility (IDeA) student competition is aimed to inspire Ontario's undergraduate students to develop innovative, cost-effective, and practical solutions to accessibility-related issues in the community. Working individually or in teams, undergraduate students at Ontario universities are encouraged to collaborate with industry, government and community partners (including members of the disability community) to identify an accessibility related issue, to develop a plan to address the issue, and to implement a solution, with input and guidance from academic and industry experts.