Choosing to Challenge: A Conversation with Three Trailblazers
Details

Join the Office of Diversity and Human Rights' Associate Vice-President, Indira Naidoo-Harris on March 31st, 2021 from 4:00 – 5:00 p.m. as she moderates an exciting panel discussion with three trailblazing women who Choose to Challenge in honour of International Women's Day. Hear from former Premier of Ontario, the Honourable Kathleen Wynne,  former Canadian politician and Human Rights Activist, the Honourable Jean Augustine, and former Chief of the Six Nations and Indigenous and Human Rights Advocate, Ava Hill, as they engage in discussions about women-identifying individuals in leadership, barriers women face in positions of power, and how we can build equitable and inclusive communities for everyone.
When: Wednesday, March 31st, 2021
Time: 4:00 – 5:00 p.m.
Where: Zoom
About our Panel :
the Honourable, Kathleen Wynne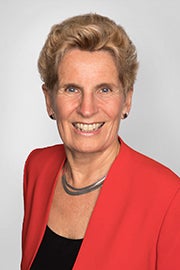 Kathleen Wynne was first elected to the Ontario legislature in 2003 as the MPP for Don Valley West. She was Ontario's 25th Premier and leader of the Ontario Liberal Party January, 2013 to June 2018. Kathleen has dedicated her professional life to building a better province for the people of Ontario. She is guided by the values and principles that knit this province together: fairness, diversity, collaboration and creativity.
Kathleen has served as Ontario's Minister of Municipal Affairs and Housing, Minister of Aboriginal Affairs, Minister of Transportation, Minister of Education and Minister of Agriculture and Food. As the Minister of Municipal Affairs and Housing, Kathleen finalized a new funding agreement with the federal government to improve access to affordable housing.
As the Minister of Agriculture and Food, Kathleen championed Ontario's $34-billion agri-food industry and brought in the Local Food Act.
In her role as Minister of Aboriginal Affairs, Kathleen worked in partnership with First Nations communities to address issues such as mining development, First Nations land claims, and improving quality of life for aboriginals living off-reserve through affordable housing and recreation programs.
As Minister of Education, Kathleen led the government's efforts to reduce class sizes, implement full-day kindergarten and provide more opportunities for high school students to reach their full potential.
During Kathleen's tenure as the Minister of Transportation, she secured a new transit expansion plan for Toronto including the Eglinton-Scarborough LRT, and oversaw Ontario's largest highway investments, including the Highway 407 East Extension and the Windsor-Essex Parkway.
Kathleen has three adult children, Chris, Jessie and Maggie, and three grandchildren, Olivia, Claire and Hugh. She and her partner Jane have lived in North Toronto for more than 25 years.
the Honourable, Jean Augustine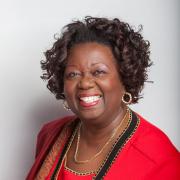 Jean Augustine's story is a testament to the power of hard work and devotion in pursuit of social justice.
She was born in St. George's, Grenada in 1937. She lost her father at a young age and blossomed into an outstanding young student raised by a wise grandmother. In 1960, already a qualified teacher, she immigrated to Canada on the Canada-Caribbean Domestic Program. With focus, she attended Toronto Teachers' College before earning a Bachelor of Arts degree from the University of Toronto. She earned her Masters in Education while working as an elementary school teacher with the Metropolitan Separate School Board in Toronto. She was later promoted to principal, then Supervisory Officer, where she helped shape the lives of a number of young students; all the while deeply involved in grassroots efforts out in the community. She was married and had two daughters who she continued to raise as a single mother.
Ms. Augustine's contribution expanded to many social causes through her involvement on boards such as that of York University, The Hospital for Sick Children, the Stephen Lewis Foundation and Harbourfront Corporation. She also served as the National President of the Congress of Black Women of Canada. Her capacities and work ethic were recognized by political leaders who began to call upon her for various tasks ranging from the development and launch of Canada's official multiculturalism policy in 1971; to providing advice on cabinet level appointments.
In 1988, she was appointed to chair the Metro Toronto Housing Authority, a multi-million dollar social housing authority serving 300,000 residents in rent-geared to income housing.
In 1993, Jean Augustine made history as the first African-Canadian woman to be elected to Canada's House of Commons as the Member of Parliament from the Greater Toronto Area constituency of Etobicoke-Lakeshore. She served with distinction winning four consecutive elections until she decided to move on to new challenges in 2006.
Over this period in Parliament, her work included Parliamentary Secretary to the Prime Minister, Minister of Multiculturalism and the Status of Women; Chair of the Foreign Affairs and International Trade committee; Chair of the Human Rights Committee, three-time Chair of the National Women's Caucus; and in her last year, she was elected Deputy Speaker by her peers. Amongst her notable achievements was legislation to protect disadvantaged low-income individuals including single mothers raising children; securing unanimous legislative support to pass a historic motion designating February as Black History Month in Canada; securing unanimous legislative support to pass a landmark motion to erect the only statue featuring women on Parliament Hill, the Famous Five Monument; and extensive travel and engagement in countries around the world on action and initiatives to ultimately improve the human condition.
Dr. Augustine would donate her archival and parliamentary materials to York University's Faculty of Education in support of the 2008 launch of the ground-breaking Jean Augustine Chair in Education in the New Urban Environment. Later renamed the Jean Augustine Chair in Education, Community and Diaspora, the chair aims to advance access, equity and inclusivity to education through community engagement and collaborative action.
In 2007, Jean Augustine was called on by the Government of Ontario to lead an important initiative commemorating the 200th anniversary of the Abolition of the 1807 British Slave Trade Act. Later that year, she was appointed the first-ever Fairness Commissioner for the Province of Ontario, a role in which she would set new regulatory standards for clarity, openness and more streamlined access to employment conditions for foreign trained professionals until her retirement in 2015.
Today, Jean Augustine continues in the work to help improve the human condition. Along with her frontline involvement through the Jean Augustine Centre for Young Women's Empowerment, she continues providing her expertise nationally and internationally as relevant.
Dr. Augustine has been honoured extensively for her work. She has received Honourary Doctorate degrees from the Universities of Toronto, York, McGill, Guelph, Windsor, Trent and Ryerson. She is a Senior Fellow at Massey College and a Fellow of Centennial College.
Amongst hundreds of other earned awards are the YWCA Woman of Distinction Award, the Kaye Livingstone Award, the Ontario Volunteer Award, the Rubena Willis Special Recognition Award, the UNIFOR Nelson Mandela Lifetime Achievement Award; the Toronto Lion's Club Award; the University of the West Indies' Luminary Award; and the Women's Executive Network naming her one of Canada's Most Powerful Women.
Today her name is borne by The Jean Augustine Secondary School in the Peel District School Board in Brampton, Ontario; The Jean Augustine Girls' Leadership Academy of the Toronto District School Board; the Jean Augustine Centre for Young Women's Empowerment; the Jean Augustine Park on Toronto's Lakeshore Boulevard; and the City of Vaughan has named the Jean Augustine Complex and the Jean Augustine District Park.
In 2009, Jean was appointed as a Member of the Order of Canada for her extensive contribution to Canadian society as a politician, educator and advocate for social justice. In 2012, she received the Queen's Diamond Jubilee Medal. In 2014, she was appointed Commander of the Order of the British Empire for her services to education and politics. In 2020 she was appointed to the Order of Ontario.
Today, Jean remains involved with community activities including co-chairing the 100 Accomplished Black Canadian Women recognition and database, and the Jean Augustine Centre for Young Women's Empowerment. She also funds three annual scholarships – at George Brown for single mothers; at Centennial College for young entrepreneurs; and at Humber College for students in the community studies program.
Jean Augustine is the proud mother of two daughters, and grandmother to two grandsons.
Ava Hill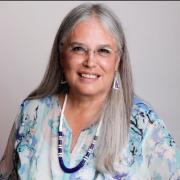 Ava Hill was born on the Six Nations Reserve and is a Mohawk, Wolf Clan.  Ava was the Elected Chief of the 56th and 57th Six Nations Elected Council. Prior to holding the Office of the Elected Chief, Ava was a Councillor for District Two for three terms, a total of nine years.   After serving for fifteen years as a member of the Six Nations Elected Council, Ava did not seek re-election in the last Six Nations General Election, which was held on November 9th, 2019.
Ava has extensive experience working with First Nations and Indigenous organizations (regionally, nationally and locally) in both a volunteer and professional capacity.  She served as the Executive Director of the Chiefs of Ontario Office, the Executive Assistant to the National Chief of the Assembly of First Nations and the Executive Assistant to the Co-Chair of the Royal Commission on Aboriginal Peoples.  She also spent some time in Saskatchewan working for the Wahpeton Dakota Nation and the Prince Albert Grand Council.
In addition to her duties as a Councillor, Ava worked as a private consultant who specialized in event planning/conference co-ordination, facilitation, report writing and the organization of lobbies at Queen's Park and on Parliament Hill.
Ava has also dedicated many years as a volunteer for several agencies and committees both in major cities and in her home community. 
During her tenure on the Six Nations Elected Council Ava sat on many of the internal and external Committees.  She was also Six Nations representative on the Aboriginal Leadership Partnership for the 2015 Toronto Pan Am Games.  She was Six Nations representative with the Iroquois Caucus and has been active on international files attending the United Nations Permanent Forum on Indigenous Issues for the past few years.  She also participated in the Global Preparatory Meeting, which was held in Alta, Norway, in preparation for the World Conference on Indigenous Peoples that was held in New York City in 2014.
Ava represented Six Nations on the Chiefs of Ontario Political Confederacy from November 2013 to November 2019.  While in that position, she was also a member of the Chiefs of Ontario Wealth Creation Committee, Energy Committee and the Chiefs Committee on Housing.  She also represented the Chiefs in Ontario on the Ontario Provincial Cabinet Committee on Poverty Reduction and Social Inclusion up until June 2018.
Ava is a former member of Diverse onBoard, which was a program at The Chang School at Ryerson University, and is also a former member of the Board of Governors at the University of Waterloo.  She is currently a Board member of the National Consortium for Indigenous Economic Development with the University of Victoria, as well as a member of the Advisory Council for Victoria Forum 2020, an International Forum being held at the University of Victoria in November 2020.  She is also the Co-Chair, along with the CEO of the International Commonwealth Games Federation, for a Working Group that is working on a Declaration on Reconciliation with Indigenous Peoples Through Sports.
She was also just appointed by the Minister of Natural Resources Canada to the position of Indigenous Advisor to the Geographical Names Board of Canada.
Ava was recently awarded with the YMCA Peacemaker Medal for 2020, which was presented by the YMCA of Hamilton, Burlington and Brantford.