Snow Removal Survey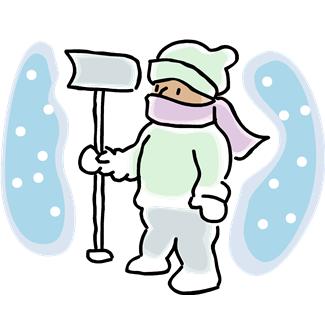 The University's Physical Resources division endeavours to ensure safe and easy access to University facilities during winter. Every year Physical Resources deploys its staff to remove snow and clear doorways, pathways, steps, ramps and curb cuts so that all employees have access to University buildings. It is of vital importance that the needs of employees with disabilities are not overlooked.
To help us identify areas in the University that need attention in a timely way, please complete the Snow Removal Survey. 
---
This information is collected by the Office of Diversity and Human Rights (DHR) and will be provided to the Physical Resources Division to assist their efforts to improve access to University facilities.
Note: If you have identified needs related to emergency planning and/or snow removal and work at Ridgetown Campus, the Office of Diversity and Human Rights (DHR) will provide your name and contact information to your campus director as well.