Massimo Marcone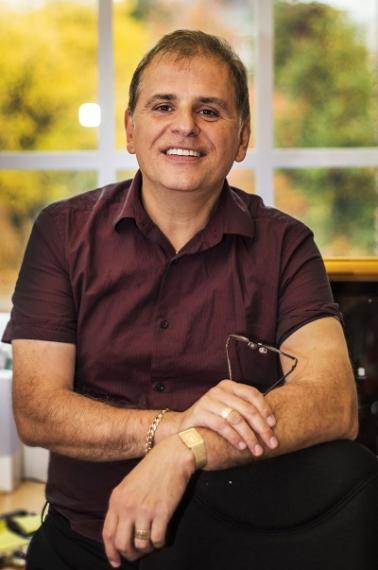 Phone number:
519 824-4120 extension 58334
Office:
Food Science Building - Room 214
Find Related People by Keyword
Professor
Fellow of the United Kingdom's Royal Society of Chemistry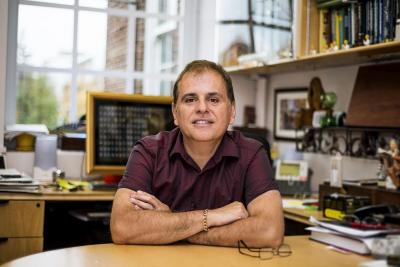 Professor Marcone has had the pleasure of serving the University of Guelph in a variety of different roles over the past thirty (30) years. He presently serves as a Professor, in the Department of Food Science in the Ontario Agricultural College. Over the years, he has served the University through his involvement on a variety of different committees including the departmental and college Tenure and Promotion committees, Student Rights and Responsibilities committee, various faculty and Associate Dean search committees, University of Guelph Faculty Association and the Senate, to just name a few. During his tenure, he has also been most privileged to have been awarded several teaching awards both at the college and University levels and for his extension work through his efforts to bring scientific information to the greater public through the media. If asked what he is most proud of he would indicated that it would be the privilege of being able to teach undergraduate and graduate students from different degree programs. He teaches approximately 1500 undergraduate students a year, and has an active research program with several M.Sc. and Ph.D. students. He has published over 100 peer-reviewed papers and authored three (3) books, which has been possible through his interaction with intelligent and highly motivated students.
Academic History 
B.Sc. in Biochemistry, University of Guelph (1987) 
B.A in Languages, University of Guelph (1988)
Ph.D. in Food Science, University Guelph (1996) 
Affiliations 
Chartered Chemist (Ontario Association of the Chemical Profession of Ontario
Chimiste, The Order of Chemist, Quebec
Editorial Board of Various International Peer Reviewed Journals
Research Impact 
Professor Marcone's research centers around the area of Food Analysis, which often permits him to work very closely with the industry and the media alike at looking at the composition of various commercial products for comparative purposes. He has also been a very sought over person by the media in trying to determine between fact or fiction when it comes to a plethora of Food Delicacies and Exotic Foods.  He is probably best known as the first researcher to investigate the authenticity and chemical properties of Kopi Luwak Coffee i.e., the rarest most expensive coffee in the world. It was this work which launched him into his travelling around with media in toe looking at many other foods of public interest and leading to the publication of three Creative Non-Fiction Books on his research work.
Professor Marcone also studies the distribution and quantity of beneficial phytochemicals in various main stream and underutilized plants and crops.
Refereed Publication (Assorted)
Boldyreva, E., Hill, A., Griffiths, M., & Marcone, M. F. (2016).  The Quality and Safety of Washed-Rind Cheeses with a Focus on Antilisterial Protection.   International Dairy Journal, 55, 26-37, 
Peymanpour, G., Marcone, M., Ragaee, S., Tetlow, I., Lane, C., Seetharaman, K., & Bertoft, E. (2016).  On the molecular structure of the amylopectin fraction isolated from high amylose ae straches.   International Journal of Biological Macromolecules, 91, 768-777Chen, P. X., Bozzo, G. G., Freixas-Coutin, J. A., Marcone, M. F., Pauls, P. K., Tang, Y., Zhang, B., Liu, R., & Tsao, R. (2016).  Free and conjugated phenolic compounds and their antioxidant activities in regular and non-darkening cranberry bean (Phaseolus vulgaris L.) seed coats.   Journal of Functional Foods, 18 (Part B), 1047-1056
Gayin, J., Abdel-Aal, E., Marcone, M., Manful, J., & Bertoft, E. (2016).  Structure of clusters and building blocks in amylopectin from African rice accessions.   Carbohydrate Polymers, 148, 122-133. 
Paiva, L., Lima, E., Neto, A. I., Marcone, M., & Baptista, J. (2016).  Health-promoting ingredients from four selected Azorean macroalgae.   Food Research International. 
Published Books
Marcone, M. (2016).  Psychopharmacology of Legal Psychoactive Foods, Second Edition Nelson Higher Education. 
Marcone, M. (2010).  Acquired Tastes: On the Trail of the World's Most Sought-After Delicacies. Canada:  Key Porter Books.  
Marcone, M. (2007).  In Bad Taste? The Science and Adventures behind Food Delicacies. Canada:  Key Porter Books.