ACTIVE Learning
Through ACTIVE Learning, our business students have the ability to positively impact society, socially and economically, building thriving communities and participating in purpose-driven work.

We are committed to providing a supportive and challenging learning environment, in which students apply theory to real-world problems, work collaboratively with others, and develop essential and transferable skills.
A hub of collaboration and active learning, the newly transformed Macdonald Hall is changing how business education is taught.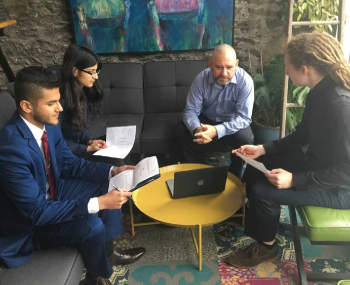 ACTIVE Leadership
Collaboration, leadership and teamwork are built into the ethos of Lang academics. Students work in cross-discipline teams, exploring ways in which business can be used as a tool to improve economies and society alike.
The Lang Great Ethical Dilemma Case Competition allows first-year students to conceptualize the impact an ethical decision will have on an organization.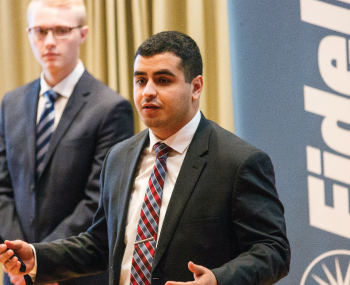 ACTIVE Experience
Lang business students have the ability to obtain real-world experience prior to graduation, allowing them to enter the working world uniquely empowered to excel.
Through the Business Consulting course our students are helping to solve complex challenges facing real, local businesses.
Students apply theory to the real-world through co-op placements and international exchange opportunities.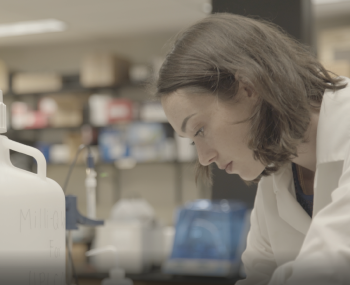 ACTIVE Entrepreneurship
The John F. Wood Centre for Business and Student Enterprise, provide students with the funding, mentorship, and office space needed to bring innovative ideas to life. The Wood Centre helps foster entrepreneurial thinking to students across the U of G campus.
The Centre's Hub Incubator program helps students and alumni bring their unique business ideas to life.
The Centre offers workshops and networking events throughout the academic year for students who wish to "get a taste" of being an entrepreneur.