Employer Event: REHSA Industry Night
Location
Cutten Fields Clubhouse at 190 College Ave East in Guelph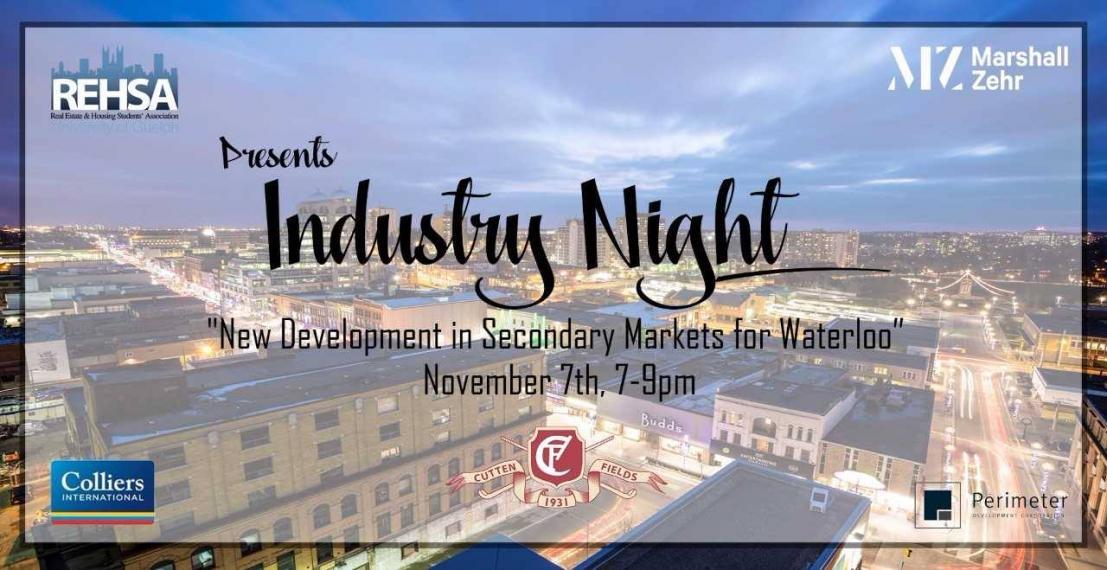 Details
Join the Real Estate and Housing Students' Association on for the 2017 REHSA Fall Industry Night at Cutten Fields. They will have a panel of four industry professionals in the areas of development, finance, planning, and brokerage, discussing new development in secondary markets for the Waterloo region. The discussion will focus on market trends, opportunities, interest rates, and more! You are invited to come enjoy a night of free food and drinks, and of course an opportunity to network with the guests and socialize with other students in the Real Estate program.
*Dress code is Business Professional*
Please RSVP at the Guelph REHSA Webpage to keep up to date with event info and to view profiles of each guest.
About the Business Career Development Centre
The Business Career Development Centre offers tailored career assistance to business students at the University of Guelph. It provides access to workshops, events and services including mentoring and networking opportunities, one-on-one career coaching, and assistance building your professional online presence. For more information, visit the Business Career Development Centre web page.
Share this page
Find related events by keyword