Employer Event: UGMS Networking Night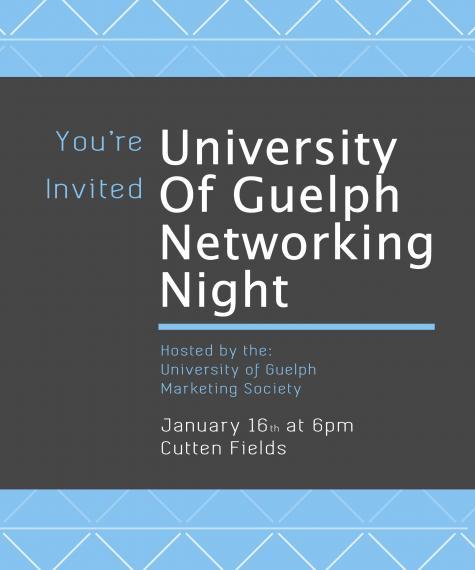 Details
The University of Guelph Marketing Society (UGMS) is proud to present Networking Night 2018. This is a great opportunity for students to interact with top-tier industry professionals, and learn about exciting opportunities within various industries.
They will have representatives from:
 - Pepsico
- Free For All Marketing
- Axonify
- Fluent
Doors will open at 6pm with the event concluding at 8pm, please feel free to arrive at your leisure.
Space is limited so make sure to RSVP via the Networking Night Registration Webpage to claim your spot.
About the Business Career Development Centre
The Business Career Development Centre offers tailored career assistance to business students at the University of Guelph. It provides access to workshops, events and services including mentoring and networking opportunities, one-on-one career coaching, and assistance building your professional online presence. For more information, visit the Business Career Development Centre web page.
Share this page
Find related events by keyword