GSMA Networking Night-Careers in Sports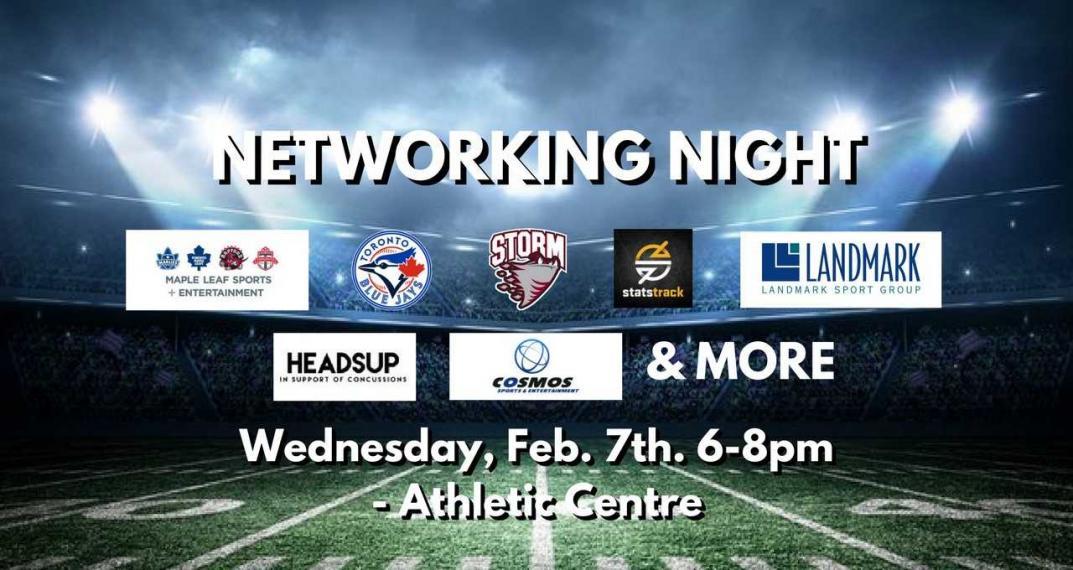 Details
Come out to the Guelph Sports Management's first ever Networking Night on February 7th from 6-8pm in the Athletic Centre. Enjoy the opportunity to network and learn how to develop a career in sports with companies such as MLSE, the Toronto Blue Jays, and more! Firehouse Subs is catering so enjoy a free sub while talking with sports professionals. 
To register for this event, please visit the Networking Night Registration Page
About the Business Career Development Centre
The Business Career Development Centre offers tailored career assistance to business students at the University of Guelph. It provides access to workshops, events and services including mentoring and networking opportunities, one-on-one career coaching, and assistance building your professional online presence. For more information, visit the Business Career Development Centre web page.
Share this page
Find related events by keyword