Excel Workshop with CBESA in support of 5 Days for the Homeless-For Commerce Students
Location
On the north end of campus in Macdonald Hall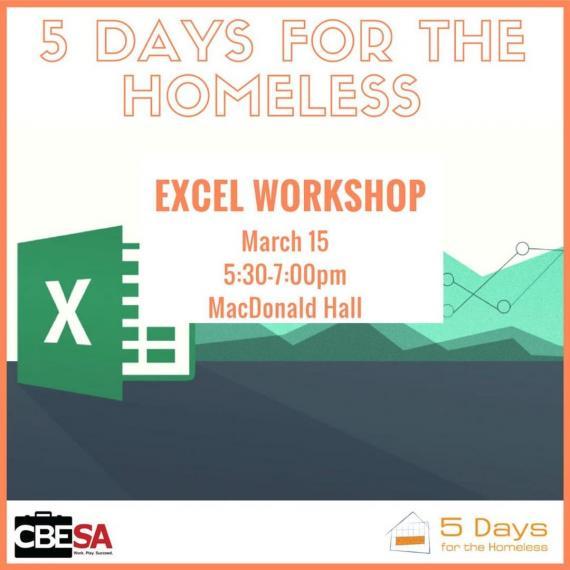 Details
How many times have you seen "proficient in excel" in the qualifications section of a job posting you're interested in? Here's your chance to check that box ✔️
Looking to boost your excel skills and abilities in time for job searching season? Come out to the CBESA's Excel Workshop in support of our 5 days for the Homeless campaign! Guelph Alumni Jonas Postons will be walking students through different excel functions, formulas, data manipulation, and much more! 
Admission is any donation of $2 and over to support the Wyndham House in Guelph
About the Business Career Development Centre
The Business Career Development Centre offers tailored career assistance to business students at the University of Guelph. It provides access to workshops, events and services including mentoring and networking opportunities, one-on-one career coaching, and assistance building your professional online presence. For more information, visit the Business Career Development Centre web page.
Share this page
Find related events by keyword