Commerce Careers Open House
Location
Peter Clark Hall, lower level, UC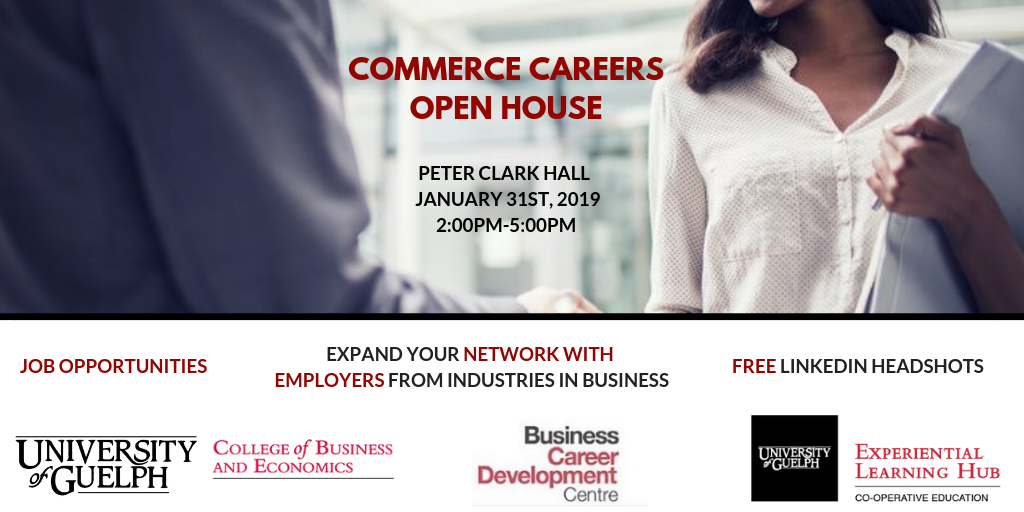 Details
You are invited to attend the Commerce Careers Open House, an event for students with an interest in pursuing careers in business. 

Are you seeking a summer job or other career opportunities? Then this Open House is for you! Students from all disciplines and across all semester levels are welcome to network with over 100 employers from the business sector!  

Why attend the Commerce Careers Open House:
To explore and learn more about industries and organizations of interest to you.

FREE professional LinkedIn headshots taken on site. 

To connect with employer representatives face-to-face and demonstrate your interpersonal, communication, and professional etiquette skills.
To expand your network, put a face to your resume and possibly gain an interview on-site.
To compare different corporate cultures, and get a sense of where you would best fit.
To determine the qualifications, skills, personal qualities and experience you should emphasize in your communications with industry professionals and prospective employers.

Here are a few of many Employers who will be attending: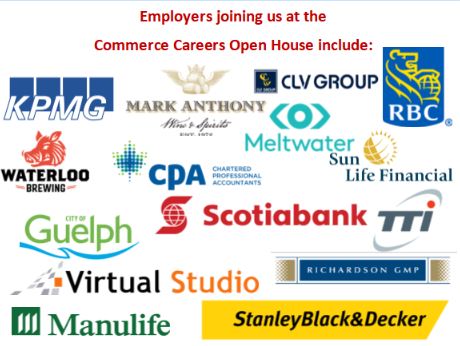 Dress your best in business attire. Be prepared, for Careers Resources such as resume advice or networking tips visit The Business Career Development Centre Resource Portal on CourseLink. Our experienced Peer Helpers are available to critique your resume or cover letter-see the 2019 drop-in schedule. Bring your resume, or better yet, order your own Professional Business Cards in advance and leave employers with a tangible way to remember you by.

PLEASE NOTE: This event is held for commerce students only. Admission is FREE if you bring your student ID card.

 
This event is our main Career Event for the Winter 2019 semester. You won't want to miss out! Register via ExperienceGuelph to attend!
About the Business Career Development Centre
The Business Career Development Centre offers tailored career assistance to business students at the University of Guelph. It provides access to workshops, events and services including mentoring and networking opportunities, one-on-one career coaching, and assistance building your professional online presence. For more information, visit the Business Career Development Centre web page.
Share this page
Find related events by keyword