GSMA Networking Night- A Career in Sports Business
Location
The Fireplace Lounge in the Athletics Centre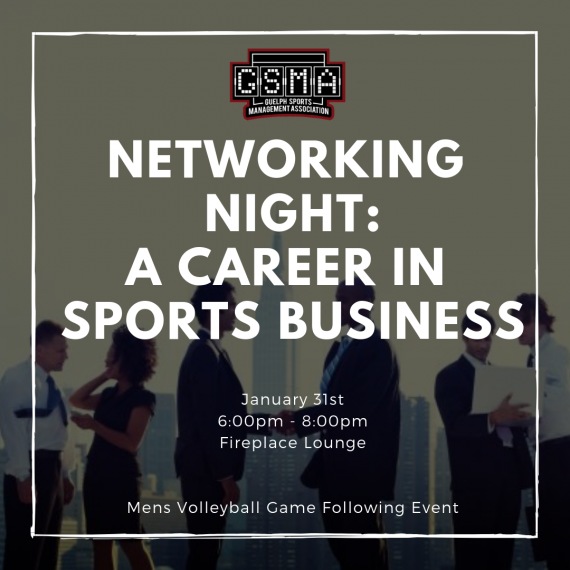 Details
Do you want to learn about the sports business industry and have a chance to network with industry professionals? Guelph Sports Management Association is offering a networking night that will allow you to grow your connections and get your foot in the sports business industry!
Register today to attend this event using GSMA's Event Page
About the Business Career Development Centre
The Business Career Development Centre offers tailored career assistance to business students at the University of Guelph. It provides access to workshops, events and services including mentoring and networking opportunities, one-on-one career coaching, and assistance building your professional online presence. For more information, visit the Business Career Development Centre web page.
Share this page
Find related events by keyword