Women in Commercial Real Estate: Breaking the Norms Panel and Networking Event
Location
Colliers Downtown Toronto Office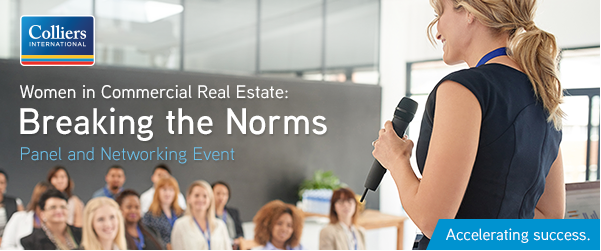 Details
This will serve as a great opportunity for you to have intimate conversations with successful female professionals from Colliers. The panelists will be sharing their own career stories, challenges they've faced along the way, their greatest accomplishments to date, and their ultimate goals moving forward. This is a great opportunity for you to ask questions, engage with the representatives and learn more about Commercial Real Estate and your potential fit within the industry!
Don't miss out! Registration is open for all interested female students. Please RSVP by filling out this form by February 18th
About the Business Career Development Centre
The Business Career Development Centre offers tailored career assistance to business students at the University of Guelph. It provides access to workshops, events and services including mentoring and networking opportunities, one-on-one career coaching, and assistance building your professional online presence. For more information, visit the Business Career Development Centre web page.
Share this page
Find related events by keyword