GSMA Presents DAY 1: MLSE Kick-Off Event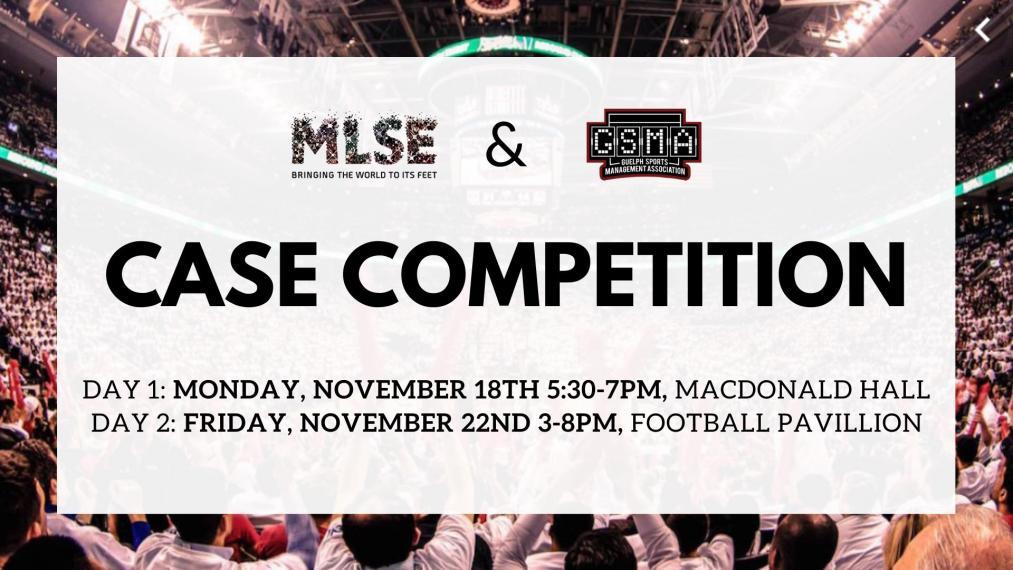 Details
GSMA is excited to announce that in partnership with MLSE, they will be coming to Guelph to host their very own Case Competition.
There will be 2 days!
Day 1 is our Kick-Off Event and is open to all. No need to register, come out to MAC 149 hear about this event and network with MLSE representatives. 
Day 2 is the Case Competition day held at the Football Pavillion, when the teams will come back to present their solutions to the MLSE judges and have a chance to win exclusive prizes! You can sign up as a team or as an individual you'll be assigned to a team.
The winning team will advance to the finals held at Scotia Bank arena. The winners from the final will receive interviews for an internship with MLSE.
Early bird access to both days is in the link here! You do not want to miss out on this opportunity!
About the Business Career Development Centre
The Business Career Development Centre offers tailored career assistance to business students at the University of Guelph. It provides access to workshops, events and services including mentoring and networking opportunities, one-on-one career coaching, and assistance building your professional online presence. For more information, visit the Business Career Development Centre web page.
Share this page
Find related events by keyword