Majors Plus: Learn how to enhance your major by adding one of our new minors!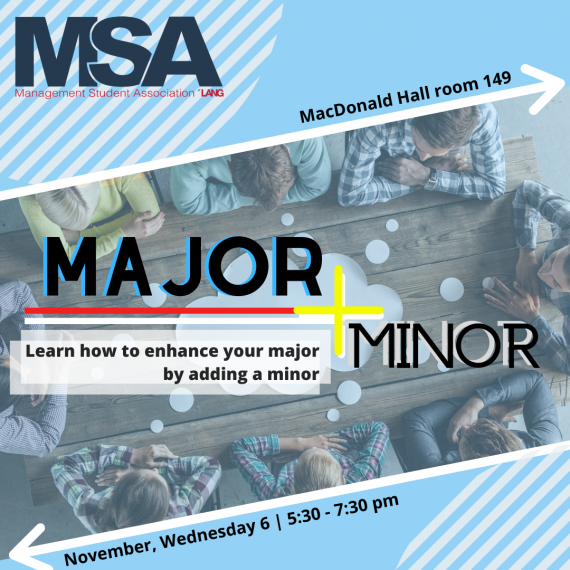 Details
The Gordon S. Lang School of Business & Economics and the Management Students' Association brings you "Majors Plus," an open event for students from all majors. Come grab a coffee and join us for some snacks to chat with faculty, industry professionals and advisors about the new minors available! 
Lang Business Minors you can add:
- Business Data Analytics
- Economics
- Entrepreneurship
- Human Resources
- International Business
- Marketing
- Project Management
- Sport and Event Management
- Sustainable Business

Drop-by in between classes and have your questions answered! Feel free to come as you are in casual dress code.

Visit ExperienceGuelph.ca to register- not manditory to attend.
About the Business Career Development Centre
The Business Career Development Centre offers tailored career assistance to business students at the University of Guelph. It provides access to workshops, events and services including mentoring and networking opportunities, one-on-one career coaching, and assistance building your professional online presence. For more information, visit the Business Career Development Centre web page.
Share this page
Find related events by keyword