Candid Conversations with BMO Campus Recruitment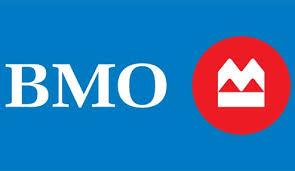 Details
Join the BMO Campus Recruitment Team for their first info session in their virtual summer development series for students! During the Candid Conversations with Campus Recruitment info session, you will receive tips on resume building, personal branding and virtual interviews from their enterprise campus managers and recruiters!  

​Date: Monday, July 27, 2020
Time: 12:00 pm - 1:00 pm
Location: Virtual event. Registered attendees will receive join info electronically 
Open to: Commerce Students

Check out the other info sessions all held in the same week! Hosted from July 27th- July 30th the series will consist of three exciting personal and professional development workshops, providing an opportunity for you to learn valuable skills while engaging with BMO campus recruiters and business leaders in a virtual setting!

****Students will also have the opportunity to be selected for a 1:1 coffee chat with a BMO Campus Recruiter!
Register: http://bit.ly/BMOSummerSeries by July 24th
About the Business Career Development Centre
The Business Career Development Centre (BCDC) offers tailored career support to business students at the University of Guelph. The BCDC provides access to workshops, events and services including mentoring and networking opportunities, one-on-one career coaching, and assistance building your professional online presence. The BCDC strives to ensure the legitimacy of external events and workshops posted we promote to students. As a participant in any event or workshop, we encourage you to exercise due diligence, and research the integrity of the organization(s) prior to attending. If you have any questions or concerns, please contact our office.
Share this page
Find related events by keyword