RBC Inclusive Recruitment | Black Student Listening Session #5
Location
Online via Cisco Webex. Joining info will be provided to confirmed attendees.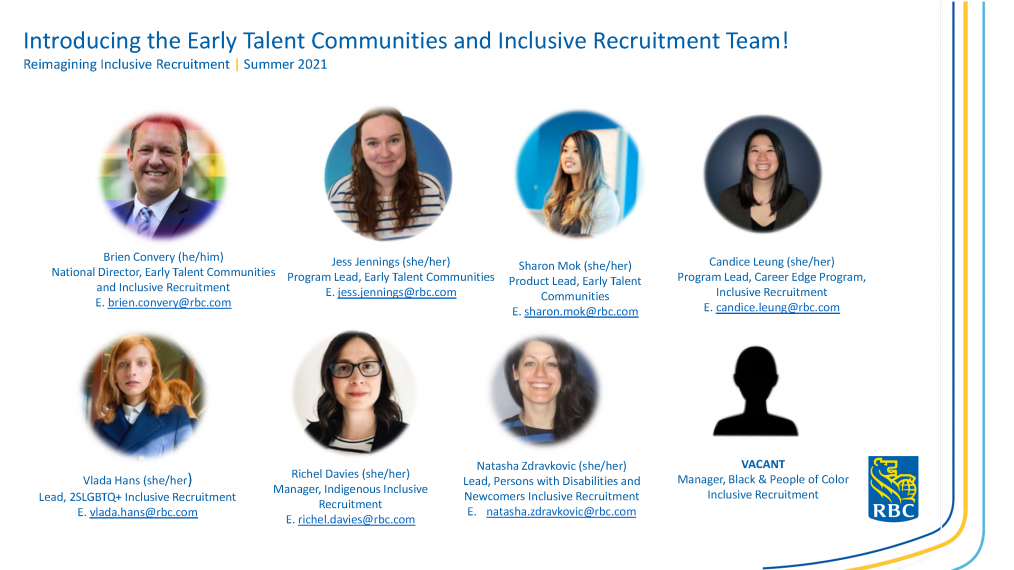 Details
Join the RBC Inclusive Recruitment Student Listening Sessions
Thinking Diversity? Identify as an Indigenous Student, Student With DisABILITIES (visible or non-visible), NewComer to Canada Student I International Student, Black Identified Student? Not sure if you should apply for a role at #RBC? Sign up at the RBC Careers Cafe powered by Ten Thousand Coffees and come and speak up for your inclusion!
Come out and talk with the Inclusive Recruitment Team about how to better attract, engage and hire young talent from your community who are less represented at RBC. This listening session will provide a safe and welcoming environment for you to share your ideas openly and help to develop their inclusive recruitment strategies for 2022.
Register today: https://lnkd.in/duvEr2T
About the Business Career Development Centre
The Business Career Development Centre (BCDC) offers tailored career support to business students at the University of Guelph. The BCDC provides access to workshops, events and services including mentoring and networking opportunities, one-on-one career coaching, and assistance building your professional online presence. The BCDC strives to ensure the legitimacy of external events and workshops posted we promote to students. As a participant in any event or workshop, we encourage you to exercise due diligence, and research the integrity of the organization(s) prior to attending. If you have any questions or concerns, please contact our office.
Share this page
Find related events by keyword