CPA Ontario PSAP Events - Wellness for Mindfulness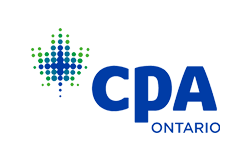 Details
December 7, 12:00 p.m. – 1:00 p.m.
Hosted in conjunction with FreshTalk Wellness, we delve into the importance of mindfulness for busy, working and thriving individuals. Everyone is unique and may find their mindfulness and self-care strategies come in different shapes and forms. Through mindfulness exercises, we teach the secrets to being more present and strategies for awareness – all practical tools for becoming healthier in mind and body.  
REGISTER HERE: https://bit.ly/2V1qcAY
About the Business Career Development Centre
The Business Career Development Centre (BCDC) offers tailored career support to business students at the University of Guelph. The BCDC provides access to workshops, events and services including mentoring and networking opportunities, one-on-one career coaching, and assistance building your professional online presence. The BCDC strives to ensure the legitimacy of external events and workshops posted we promote to students. As a participant in any event or workshop, we encourage you to exercise due diligence, and research the integrity of the organization(s) prior to attending. If you have any questions or concerns, please contact our office.
Share this page
Find related events by keyword