Gryph-to-Grad: What's next for Me?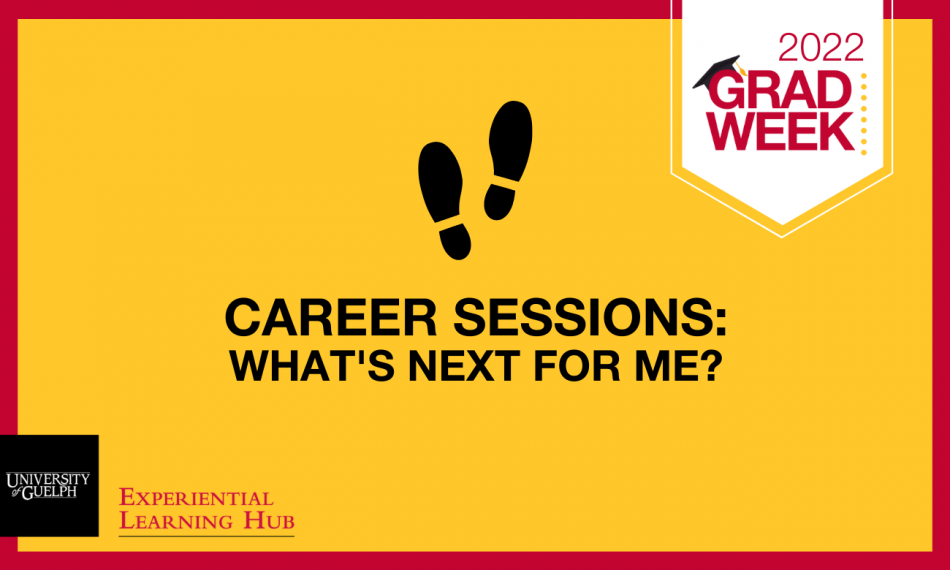 Details
Gryph-to-Grad: What's next for Me?
A session for graduating Business students

Graduation is an exciting time where you can celebrate completing years of hard work and study! But are you worried about what comes next? Whether you have a plan in mind or are just considering your options, the Business Career Development Centre's Advising Team is here to help! In this Gryph-to-Grad: What's Next for Me? series, we will discuss how to determine your career direction, job searching as you graduate and how to stand out in the application process. 

Join Kate Cooper, BCDC Career Advisor to learn more:
·         Date: Wednesday, April 6th, 2022
·         Time: 11:00 am - 12:00 pm
This session will be hosted on MS Teams, and all registered students will be emailed the link to join at least 1-hour before the start time.
Registration closes at 9:00 am on April 6th
Registration Link: https://experienceguelph.ca/events.htm?evtId=4101
About the Business Career Development Centre
The Business Career Development Centre (BCDC) offers tailored career support to business students at the University of Guelph. The BCDC provides access to workshops, events and services including mentoring and networking opportunities, one-on-one career coaching, and assistance building your professional online presence. The BCDC strives to ensure the legitimacy of external events and workshops posted we promote to students. As a participant in any event or workshop, we encourage you to exercise due diligence, and research the integrity of the organization(s) prior to attending. If you have any questions or concerns, please contact our office.
Share this page
Find related events by keyword