Ontario Teachers' Pension Plan - Let's Learn about Teachers': Global Info Session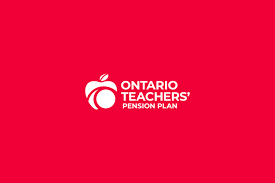 Details
What's it like to work at a global pension plan?
Join us on May 12 at 8:00 a.m. EDT for a 1-hour virtual information session to learn more about who we are and what we do.
All students are welcome!
In addition to learning more about why Ontario Teachers' is a great place to work, you'll also:
Learn about our Fall 2022/Winter 2023 intern and new grad positions
Get tips about our application process
Hear from our expert panelists from our Finance, Investments, Risk, and People & Culture teams
About the Business Career Development Centre
The Business Career Development Centre (BCDC) offers tailored career support to business students at the University of Guelph. The BCDC provides access to workshops, events and services including mentoring and networking opportunities, one-on-one career coaching, and assistance building your professional online presence. The BCDC strives to ensure the legitimacy of external events and workshops posted we promote to students. As a participant in any event or workshop, we encourage you to exercise due diligence, and research the integrity of the organization(s) prior to attending. If you have any questions or concerns, please contact our office.
Share this page
Find related events by keyword