IGM Financial - Virtual Panel Discussion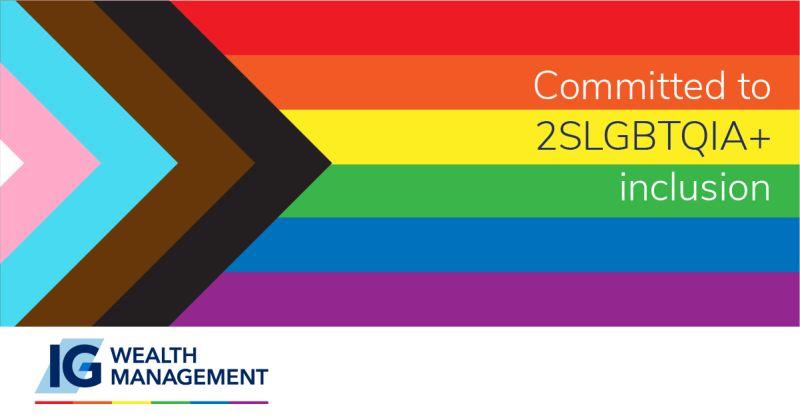 Details
Celebrate Pride Month with IGM Financial
IGM Financial Inc. is one of Canada's leading diversified wealth and asset management companies with approximately $271 billion in total assets under management. The company provides a broad range of financial planning and investment management services to help more than two million Canadians meet their financial goals. Its activities are carried out principally through IG Wealth Management, Mackenzie Investments, and Investment Planning Counsel.

In recognition of Pride Month, the IGM Financial 2SLGBTQIA+ Business Resource Group will be hosting an interactive panel discussion in partnership with the Campus Recruitment Team. The session will focus on inclusivity and allyship in the workplace featuring various employees across IGM Financial.

Panel Participants
Shada Sagher (she/her) is the Chair of the 2SLGBTQIA+ Business Resource Group for all IGM Financial companies. For over ten years, Shada has led projects and teams in municipal and federal governments, universities, finance, communications, ESG, and DEI.

Marius Sobrepena (he/him) is the Director of Talent and Organizational Development where he leads a team focused on building organizational capacity through people and leadership. Previous to IGM, Marius was most recently the head of Career Development for the Boston Consulting Group (BCG) in Canada and held various expert roles at the CPP Investment Board. Marius is a Certified Human Resources Leader and holds a Master of Industrial Relations and Human Resources from the University of Toronto, a Commerce Degree from Toronto Metropolitan University, and Advance Certificate in Strategic HR Management from Cornell.

Tea Widish (they/them) is a nonbinary Canadian working in the back office of IG Wealth Management. They were one of the founding members of IG's 2SLGBTQIA+ Business Resource Group.

Event Details
Date: Wednesday, June 29, 2022
Time: 6:00 p.m. - 7:00 p.m. EST
Registration Link: https://forms.office.com/pages/responsepage.aspx?id=YxxB3FIfkUS7UcTSFaHeI96G-lA0_OhGhOk0AzgKZIxURFZTVDZQQjdDU1g1VDdIVEJINDdQR0I1TC4u

After the virtual session, the 2SLGTQIA+ Business Resource Group will be hosting a social downtown Toronto, the invite will be open to any students looking to attend that are located in the area.
About the Business Career Development Centre
The Business Career Development Centre (BCDC) offers tailored career support to business students at the University of Guelph. The BCDC provides access to workshops, events and services including mentoring and networking opportunities, one-on-one career coaching, and assistance building your professional online presence. The BCDC strives to ensure the legitimacy of external events and workshops posted we promote to students. As a participant in any event or workshop, we encourage you to exercise due diligence, and research the integrity of the organization(s) prior to attending. If you have any questions or concerns, please contact our office.
Event Website
Share this page
Find related events by keyword