Commerce Job Expo Resume Boost Table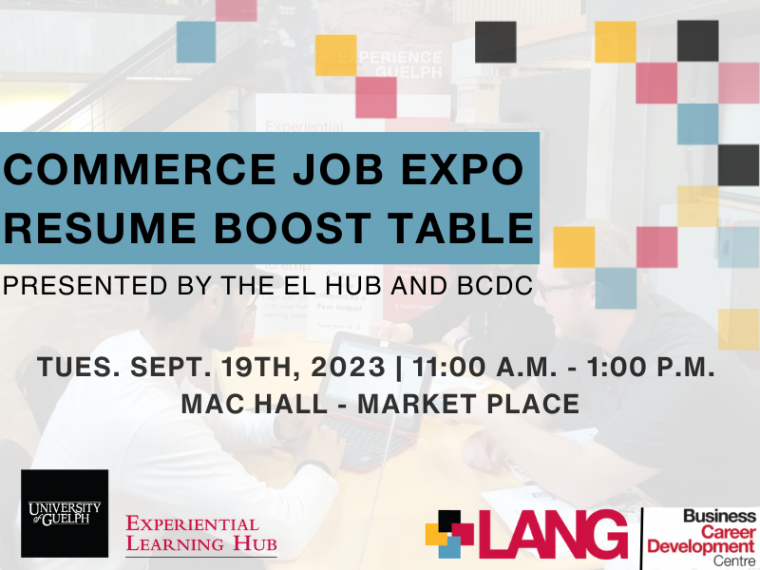 Details
In the competitive job market, a compelling resume is a game-changer!
Be prepared for the Commerce Job Expo and any future job application by joining the EL Hub's Peer Helper & BCDC team for an in-person Resume Boost.  This first-come, first-served session will help you elevate your resume and put your best foot forward in the job search process.
Date:  Tuesday, September 19th, 2023
Time: 11:00 a.m. - 1:00 p.m.
Location: Mac Hall - Marketplace
**Printed copies are preferred, but we can also review digital versions on your laptop.

 
About the Business Career Development Centre
The Business Career Development Centre (BCDC) offers tailored career support to business students at the University of Guelph. The BCDC provides access to workshops, events and services including mentoring and networking opportunities, one-on-one career coaching, and assistance building your professional online presence. The BCDC strives to ensure the legitimacy of external events and workshops posted we promote to students. As a participant in any event or workshop, we encourage you to exercise due diligence, and research the integrity of the organization(s) prior to attending. If you have any questions or concerns, please contact our office.
Event Website
Share this page
Find related events by keyword