Lang Scholar, Beatrice Kozlowski (MA Leadership)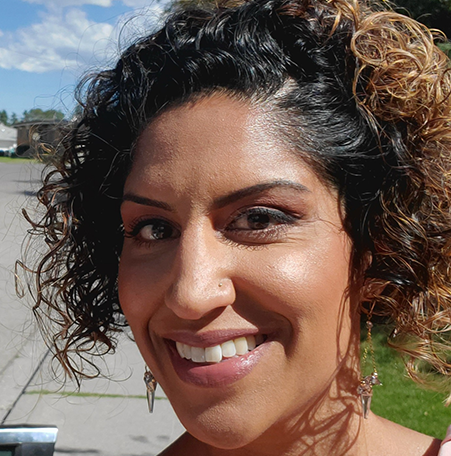 Beatrice Kozlowski, MA Leadership candidate (2020 cohort)
Current title and position: Unit Manager, Unit 102 - General Surgery/Surgical Oncology, Enterostomal program and Acute Care Emergency Surgical Service program at the Foothills Medical Centre in Calgary.
How have you helped improve your community?
"I was a member of the Community Association in my local area for a number of years, and held the Vice President position. I am a Leader Volunteer with the Pawsitive Match Rescue Society (a no-kill animal shelter in Calgary) and I have helped organize community events over the past 7 years. I've also canvassed the neighbourhood for various causes, and advocated for our community with City Council, helping inform my community on the City of Calgary's developments."
What does it mean to be named one of the inaugural Lang Scholars?
"Simply saying that I am honoured to receive this award doesn't quite encompass my gratitude. I am immensely thankful and deeply humbled to have been chosen among the outstanding group with whom I progress on my academic journey. My goal during this program, and well beyond into my future years, is to live up to the honour I have been awarded here."
Why did you choose Lang over other business schools?
"The Lang School of Business was the one school offering a program that checked all my boxes. The interactions I had before I even applied reinforced a culture of passion towards learning and improvement, and towards excelling in the fields of business and leadership. It was clear that this school valued its students and worked hard to create beneficial learning opportunities.
As I've proceeded with my studies amidst the pandemic, my respect and appreciation for the Lang School of Business has soared. They have demonstrated the utmost commitment, professionalism and flexibility in ensuring their students have the best learning experience possible."
At Lang, we are committed to developing leaders for a sustainable world. How do you think business can be used as a force for good?
"How could we not use business for good?! I'm a big believer that businesses reflect the values of the organization, and of the people who comprise that organization. As business leaders, I think we have an incredible opportunity not only to demonstrate but to cultivate our values in how we run our businesses."
What skills do you hope to gain during your program?
"With the help of this program, I hope to have a more concrete base on which I can continue to build my personal leadership style. I hope to be challenged personally and professionally to grow as a leader, and I hope to reevaluate my notions about leadership. Ultimately, I aim to emerge a stronger leader than when I entered the program, with more to offer those around me."