Lang Scholar, Maria Heidinger (MBA)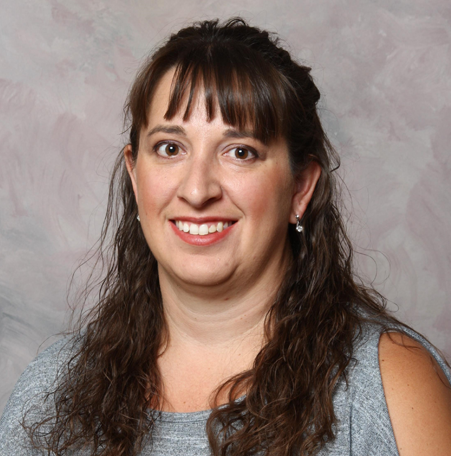 Maria Heidinger, MBA (2020 cohort)
Current title and position: Production Manager at Bayer Crop Science
How have you helped improve your community?
"Growing and sharing my knowledge of agriculture has always been a priority for me. In 2013, I was pleasantly surprised to learn that I would be featured on the cover of the Canadian Cattlemen for a narrative that I had submitted. I have also given various farm presentations to local elementary schools, who also enjoyed a family field trip that we hosted for school families on our working ranch. Recently, I have joined the Alberta Classroom Agriculture Program where I can share my agriculture knowledge with children and educate them about our food supply chain."
What does it mean to be named one of the inaugural Lang Scholars?
"Being named one of the inaugural Land Scholars is an incredible privilege. I aspire to embody the same values of hard work and resiliency, and I bring with me the values of many ranch families that dedicate their lives to producing some of the best agricultural products in the world. I come from a culture that is cognizant of the community and environment around it, and I feel that I can continue to disseminate this mindset and honor Gordon Lang's legacy."
Why did you choose Lang over other business schools?
"The Gordon S. Lang School of Business and Economics at the University of Guelph offers incredibly unique MBA specializations. I choose to pursue the Food & Agribusiness Management route because I am deeply rooted in agriculture, and I can be assured that an MBA in agriculture from the renowned University of Guelph will be recognized around the globe. Coupled with the values of corporate social responsibility driven by Gordon S. Lang, the Lang School of Business and Economics offers one of the best programs to grow and develop into a leader that will be able to positively influence how businesses interact with the community and environment."
At Lang, we are committed to developing leaders for a sustainable world. How do you think business can be used as a force for good?
"Businesses large and small can significantly impact the environment and communities around them. As the view of the purpose of business evolves, society is leaving behind the disparate view where the sole purpose of a business is to generate wealth for shareholders, and is moving to a embedded view where business, society and the environment are interdependent. Business has the opportunity to be healthier and flourish if the stakeholders around them also flourish, and by focusing on innovation, strategic renewal, and investment in the future, the business, society and the environment will all benefit. "
What skills do you hope to gain during your program?
"Along with the traditional skills such as strategic and risk management, I hope to grow as a competent leader who has advanced communication skills and who can collaborate with a diverse network in a global environment. These soft skills are vitally important in the business world today, as it is crucial that a leader considers all the stakeholders around them and adjusts the business practices to mutually benefit business, society, and the environment."