Lang Scholar, Yucheng Fu (MBA)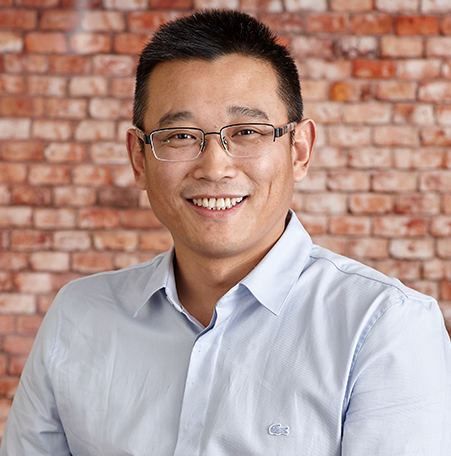 Yucheng Fu, MBA (2020 cohort)
Current title and position: Ph.D., Section Head, Packaging Development
How have you helped improve your community?
"I am currently serving in three advisory committees of graduate students from UoG (two in the Department of Food Science, one in the School of Engineering). Through these committees, I provide input and guidance from an industrial perspective in students' research projects. I also dedicate time in social and kids' activities, such as coaching baseball in Erindale Lions Little League and helping out in Scout events as a parent helper, and so on."
What does it mean to be named one of the inaugural Lang Scholars?
"I feel so honoured and thankful to be named as a recipient of the Lang Graduate Executive Program Entrance Scholarships. This is not only a big recognition for my past achievements in academia, career and social life, it also provides strong financial assistance to my MBA study."
Why did you choose Lang over other business schools?
"Two important reasons: (1) Lang school has designed a very schedule-friendly MBA program to full-time workers, which still delivers high quality of interaction with cohorts via on-campus study periods. (2) Lang School MBA also offers unique specializations (Sustainable Commerce, Food and Agribusiness Management, Hospitality and Tourism Management) by intelligently integrating its institutional expertise in these three fields with MBA program."
At Lang, we are committed to developing leaders for a sustainable world. How do you think business can be used as a force for good?
"Sustainability is a huge focus and trend from a business level, to national level, and all the way up to a global level. If every business and organization has sustainability integrated into business goals and operation (how business treat people and society, how business procures, how business operates and utilize resources….), it will be a huge momentum to advance sustainability in our society."
What skills do you hope to gain during your program?
"I would like to advance my skills in leadership, management, finance and business acumen, and knowledge of sustainability."