Towhidul Islam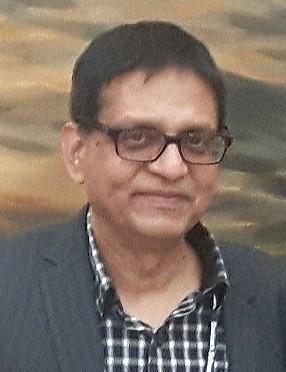 Department of Marketing and Consumer Studies
Office:
Macdonald Institute (MINS), Room 206B
Find Related People by Keyword
Dr. Towhid Islam (islam@uoguelph.ca) is a Professor of Marketing and Consumer Studies at the Gordon S. Lang School of Business and Economics, University of Guelph, Canada. He received PhD in Management Science under the supervision of Professor Nigel Meade at the Business School, Imperial College London, UK. His doctoral dissertation was in the areas of modeling and forecasting diffusion of innovations. Professor Islam started working with Professor Jordan Louviere, the pioneer of discrete choice, as his post-doctoral student at the University of Sydney since 1998. Before joining the University Guelph, he also held research and faculty positions at the University of Sydney and University of Technology, Australia, Dalhousie University and the University of Northern BC, Canada. His research focuses on understanding consumer decision making underlying the adoption of new or emerging products with the use of choice experiments and choice and innovation diffusion models. His current methodological focus on statistical, econometric, and machine learning approaches has enabled the forecasting of consumer choices in real markets and the inference of causal relationships for the purpose of improving strategic and policy decisions.
He has authored more than 100 scholarly research papers, including 48 refereed journal articles, book chapters, conference proceedings, and conference presentations. His work has appeared in leading and high impact journals including Management Science, Journal of Consumer Research, Journal of Consumer Psychology, Journal of International Marketing, European Journal of Operational Research, International Journal of Research in Marketing, Journal of Choice Modeling, Energy Policy, Tobacco Control, and Tourism Management, among others. His publications have received over 5105 citations with an h-index of 33. Within the discipline of marketing, a recent standardized score from multiple criteria by PLOS ONE from Stanford University ranks him in the 96th percentile in the marketing subfield in the world (ranked 433 out of 10,454 faculty).
The originality and novelty of his research has directly contributed to being awarded four consecutive Social Sciences and Humanities Research Council of Canada (SSHRC) grants, amount CAD 880,921 as Principal Investigator. His most recent SSHRC grant amounts to CAD 329,774 (2021-2025). He is also currently collaborating with the National Institute of Health (NIH)/National Cancer Institute (NCI) and the Federal Drug Administration (FDA) grant (2020-2025: USD 3.18 million) and the Knowledge Translation and Transfer (KTT) grant (2021-2023; CAD 67,900). As co-investigator, he has also attracted Australian Research Council (ARC) grant (2010-2014; AUD 960,000). Throughout collaboration, Towhid has demonstrated great leadership by successfully leading multidisciplinary research teams, both nationally and internationally. Within the University, he has also been recognized for his impactful research contributions and awarded the University Research Chair Tier I (2014–2019) and University Research Leadership Chair (2019–2022).
Since joining the University of Guelph in 2002, he has been actively engaged in student advising. So far, he has advised 6 PhD students, advised and co-advised 31 MSc students, and advised 2 visiting doctoral students from Brazil and China. He also served on 14 PhD and 25 MSc thesis committees. Outside of Guelph, he served on four PhD committees across two different programs at Seoul National University, University of Victoria and Western University, Canada. At Guelph, he designed and taught many hardcore courses such as Research Methods, Multivariate Research Methods, Marketing Analytics, Structural Equation Modeling, Applied Statistics, Marketing Strategy and New Product Development. Towhid's rich national and international teaching, advising, and collaboration involvement has led to external services on journal editorial positions, as well as world-wide invitations to scholarly activities that include, but are not limited to, keynote addresses, invited talks, external examiner of doctoral dissertations, review of grant proposals and workshops.
Towhid islam is the lead researcher and instructor of DataOrbit (http://dataorbit.ca/), a leader in advancing decision intelligence.
Google Scholar Citations:                                                             (https://scholar.google.ca/citations?user=1GiRMO0AAAAJ&hl=en)
Ph.D. Imperial College Business School, University of London, UK.
Cert. in Machine Learning and Artificial Intelligence, MIT
D.I.C. Diploma of Imperial College, London, UK.
M.B.A. Institute of Business Administration (IBA), Dhaka University, Bangladesh.
M.Sc. in Telecommunications Eng. Sofia, Bulgaria.
Machine Learning   for Prediction and Causal Discovery
Predicting Purchase Decisions  
Machine Learning Procedures for Causal Inference
Analysis of Social-Media Data and its Use (such as sentiments, topics) in Subsequent Causal Inference
Big Data Analytics
Innovation Adoption and Diffusion of Traditional and Inclusive Innovation
Timing International Market Entry - the Mediating Effect of Market Potential
Multi-generations of Technological Innovations of Renewable Technologie
Evolution of Technological Performance Across Nations
Technological Convergence in Emerging Markets, Mobile Money
Choice Experiments and Choice Models
Evaluating Volumetric and Time-to-Event Choice Experiments and Their Associated Models by Testing External Validity from Revealed Preference Data

Evaluating Consumer Choice by Comparing and Combining Survey and Real Purchase Data
Volumetric Choice Experiments (VCEs)
Supervision:
Open to advising MSc students:  YES
Open to advising PhD students:  YES