High School Business Pentathlon


Want to try something new and experience business at U of G?
---
The University of Guelph's Business Pentathlon is a unique challenge designed specifically for Ontario high school students. You will compete in 5 fun and challenging business-focused events, testing your business knowledge, communication and leadership skills.
The Pentathlon is run by a passionate group of senior-level Lang business students, who want you to experience life at U of G.
Compete in five fun and challenging business events:
Battle of the Brand(ing)
Biz Quiz
Gryphon's Den
Triple Bottom Line
Wolf of Stone Road
---
Thank you to our 2023 Sponsors
Title Sponsor

Lunch Sponsor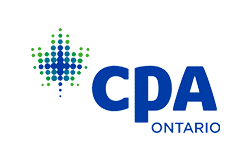 ---
Questions?
Contact Sara King (sara.king@uoguelph.ca).
---
Overall
| | | |
| --- | --- | --- |
| | Junior | Senior |
| 1st | David Suzuki Secondary School (Team 26) | Holy Names Catholic High School (Team 48) |
| 2nd | Rick Hansen Secondary School (Team 7) | Assumption College School (Team 72) |
| 3rd | Guelph Collegiate Vocational Institute (Team 25) | Centennial C.V.I (Team 68) |
Biz Quiz
| | | |
| --- | --- | --- |
| | Junior | Senior |
| 1st | Centennial C.V.I (Team 12) | Rick Hansen Secondary School (Team 43) |
| 2nd | Pierre Elliott Trudeau High School (Team 19) | John F. Ross C.V.I (Team 39) |
| 3rd | William Lyon Mackenzie C.I (Team 10) | Guelph Collegiate Vocational Institute (Team 65) |
Gryph Tank
| | | |
| --- | --- | --- |
| | Junior | Senior |
| 1st | King's Christian Collegiate (Team 18) | Holy Names Catholic High School (Team 48) |
| 2nd | Pierre Elliot Trudeau High School (Team 19) | Holy Names Catholic High School (Team 64) |
| 3rd | Rick Hansen Secondary School (Team 7) | Heart Lake Secondary School (Team 58) |
Triple Bottom Line
| | | |
| --- | --- | --- |
| | Junior | Senior |
| 1st | David Suzuki Secondary School (Team 26) | Heart Lake Secondary School (Team 58) |
| 2nd | Craig Kielburger Secondary School (Team 3) | Guelph Collegiate Vocational Institute (Team 65) |
| 3rd | Guelph Collegiate Vocational Institute (Team 5) | Brampton Centennial Secondary School (Team 32) |
Team Building
| | | |
| --- | --- | --- |
| | Junior | Senior |
| 1st | John Polanyi Collegiate Institute (Team 24) | Assumption College School (Team 72) |
| 2nd | Rick Hansen Secondary School (Team 23) | Centennial C.V.I (Team 68) |
| 3rd | Guelph Collegiate Vocational Institute (Team 25) | Assumption College School (Team 50) |
Business 4 Good
| | | |
| --- | --- | --- |
| | Junior | Senior |
| 1st | William Lyon Mackenzie C.I (Team 10) | Holy Names Catholic High School (Team 48) |
| 2nd | David Suzuki Secondary School (Team 4) | Rick Hansen Secondary School (Team 43) |
| 3rd | Centennial C.V.I (Team 12) | King's Christian Collegiate (Team 62) |
Overall
| | | |
| --- | --- | --- |
| | Junior | Senior |
| 1st | Rick Hansen Secondary School | W.L. Mackenzie C.I |
| 2nd | John F. Ross CVI | Guelph Collegiate Vocational Institute |
| 3rd | Pierre Elliott Trudeau High School | King's Christian College |
Business Bonanza
| | | |
| --- | --- | --- |
| | Junior | Senior |
| 1st | John F. Ross C.V.I | Assumption College School |
| 2nd | Craig Kielburger Secondary School | Guelph Collegiate Vocational Institute |
| 3rd | St. Paul Secondary School | King's Christian College |
BizBuzz
| | | |
| --- | --- | --- |
| | Junior | Senior |
| 1st | Rick Hansen Secondary School | Pierre Elliott Trudeau High School |
| 2nd | Craig Kielburger Secondary School | W.L. Mackenzie C.I |
| 3rd | Guelph Collegiate Vocational Institute | Centennial C.V.I |
Triple Bottom Line
| | | |
| --- | --- | --- |
| | Junior | Senior |
| 1st | Rick Hansen Secondary School | Assumption College School |
| 2nd | Guelph Collegiate Vocational Institute | King's Christian College |
| 3rd | S. Mary's High School | W.L. Mackenzie C.I. |
Gryphons' Den
| | | |
| --- | --- | --- |
| | Junior | Senior |
| 1st | Rick Hansen Secondary School | King's Christian Collegiate |
| 2nd | Holy Trinity Catholic High School | Jacob Hespeler Secondary School |
| 3rd | The York School | Assumption College School |
Business 101
| | | |
| --- | --- | --- |
| | Junior | Senior |
| 1st | John F. Ross CVI | Guelph Collegiate Vocational Institute |
| 2nd | Rick Hansen Secondary School | W.L. Mackenzie C.I. |
| 3rd | Craig Kielburger Secondary School | King's Christian Collegiate |