Audrey Jamal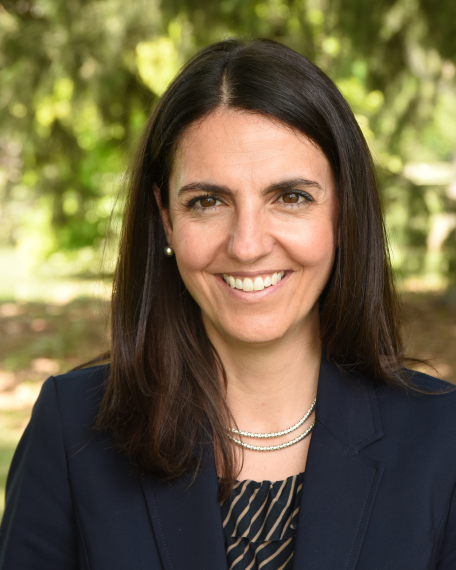 Assistant Dean, Strategic Partnerships and Societal Impact
Find Related People by Keyword
Dr. Audrey Jamal is an Assistant Professor in the Department of Management and the interim Assistant Dean (Strategic Partnerships and Societal Impact) in the Gordon S. Lang School of Business and Economics.
Jamal is a community-engaged researcher. Her research focuses on the role of community engagement in advancing local economic development. Jamal's research aims to build stronger, more resilient communities and looks at everything from community wealth building to newcomer integration, downtown renewal and the sharing economy. She earned her Ph.D. from the University of Waterloo and holds a M.A. in Conflict Analysis and Management.
Jamal is currently collaborating with the Shorefast Foundation, Community Foundations of Canada and the Canadian Urban Institute to analyze place-based strategies that activate local economies in five communities across Canada – from Victoria to Fogo Island. Her research also explores the important role of small and mid-sized cities in implementing the UN's Sustainable Development Goals (SDGs).
Prior to joining Lang, Jamal served as the Chief of Staff in the Office of the President at the University of Guelph. In this role, she was focused on advancing campus-wide sustainability initiatives and U of G earned the prestigious Gold rating through the Sustainability Tracking and Rating System (STARS) program. She has previously held executive roles in the not-for-profit sector and has an extensive background in project management, fundraising and community engagement.
Jamal currently sits on the international Board of Directors for the Association for the Advancement of Sustainability in Higher Education (AASHE).
Ph.D. (Urban Planning) University of Waterloo
M.A. (Conflict Analysis and Management) Royal Roads University
Graduate Certificate (Dispute Resolution) York University
B.A. University of Guelph
Journal Articles
Grady, J., & Jamal, A. (2020). Love, Money and City Building: 10C's Social Finance Journey. Alternatives Journal, 45(1), 40–43.
Jamal, A. (2018). Coworking spaces in mid-sized cities: A partner in downtown economic development. Environment and Planning A, 50(4), .
Jamal, A. (2018). Regional Planning and Urban Revitalization in Mid-Sized Cities: A Case Study on Downtown Guelph. Canadian Journal of Urban Research, 27(1), 24–36.
Jamal, A. (2018). From Operational to Aspirational? Business Improvement Areas (BIAs) in Mid-Sized Cities. Planning Practice and Research, 33(5).
Books
Jamal, A., & Khouri, R. (2009). The 'Other' Within: A study of the Canadian-Arab community post September 11. G7 Books.
Industry Publications:
Jamal, A. (2018). A Welcome Place for Newcomers? Immigration and Ontario's mid-sized cities. Mid-Sized City Research Series: Evergreen.
Jamal, A. (2018). New Urban Allies: Forging partnerships in mid-sized Cities. Municipal World, 15–40.
Jamal, A. (2016). Coworking Spaces in Mid-Sized Cities: An innovative approach to local economic development. Mid-Sized City Research Series: Evergreen.
Jamal, A., & Grady, J. (2016). The New Economy: The role of coworking in Ontario's midsized cities. Municipal World, 29–34.
Jamal, A. (2015). Are Downtowns Back? Implementing the growth plan in Ontario's midsized cities. Municipal World, 125(9), 19–21.