Brian Ferguson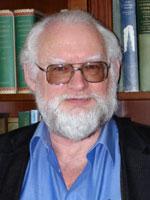 Department of Economics and Finance
Office:
MacKinnon (MCKN), Room 740
Find Related People by Keyword
Biography
Areas of Specialization: Mathematical Economics, Social Welfare
Brian Ferguson joined the Department of Economics at the University of Guelph in 1982. He received a B.A. in economics from Mount Allison University (1974), an M.A. from the University of Guelph (1977) and Ph.D. from Australian National University (1982). His teaching and research interests are in mathematical economics, health economics and social welfare.
His work has been published in journals including Health Economics, Journal of Population Economics, Substance Use and Misuse, Applied Economics, and Canadian Public Policy.
Mathematical Economics, Social Welfare