Kathleen Redmond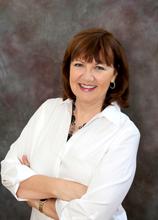 Sessional Lecturer (MA Leadership)
Email:
kredmond@uoguelph.ca, kr@centreforcharacterleadership.com
Find Related People by Keyword
Kathleen Redmond is a certified executive coach (International Coaching Federation), corporate trainer and author.  She is the founder of the Centre for Character Leadership (1993).
With over 30 years of management experience and a passion for leadership communication, Kathleen works in the heart of industry. Her work has taken her from Istanbul to Honolulu, to factories in the south of United States as well as the oil fields of Alberta. Her passion is to strengthen engagement and productivity through rich communication.
Working in English and French, Kathleen has successfully worked with leaders in the following organizations; Delta Hotels,, Royal Canadian Mint, Cara Operations Limited, North American Construction Group, Region of York, Ministries of Education and Training, Ministry of Colleges and Universities, Labatt Breweries and SIR Corp Restaurants.
Kathleen coaches leaders in a one-on-one manner and her course, Coaching for Performance, is offered to leaders across North America using a teleconferencing approach.
BA – University of Toronto
MA – Central Michigan University
MCC (highest coaching level available through International Coaching Federations)
Workplace Engagement and all associated factors such as coaching results, accountability issues and productivity measurement.
Donald Cousens Award – Character Community Foundation
Small Business Award – In Celebration of Women
Kathleen has written four books; Rules of Engagement for Communicating at Work: 5 Strategies for Decreasing Conflict and Increasing Collaboration, Leadership by Engagement, Leading Through Authentic Character to Attract, Retain and Energize, Building a Character Culture for Trust and Results in the Workplace and Communicating in a Character Culture with Tact, Integrity and Courage in the Workplace, was published in June 2015. Coaching in a Character Culture is scheduled to be published in the fall of 2017. She has been published in the Globe & Mail and Municipal World as well as other journals.
In the past 24 years Kathleen has made hundreds of presentations to organizations nationally and internationally.
Three main topics:
Character in the Workplace
Leadership by Engagement
Building a Character Culture
Coaching and Developing Others