Kimberly Thomas-Francois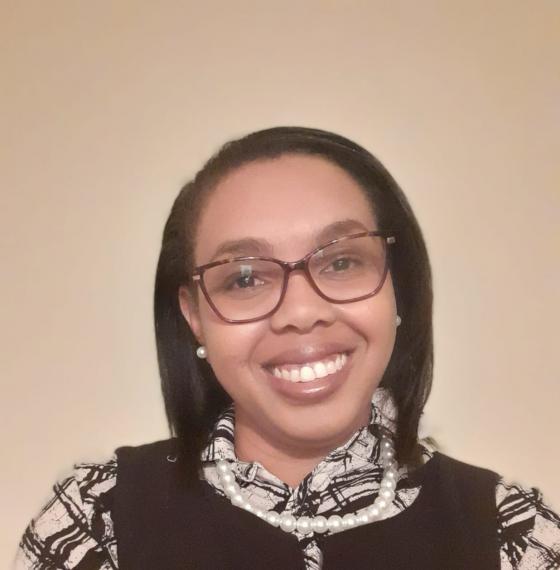 Post-Doctoral Research Fellow and Adjunct Faculty
School of Hospitality, Food and Tourism Management
Accepting graduate students Fall 2022: No
Dr. Kimberly Thomas-Francois is a graduate of the University of Guelph. She has taught as a Sessional Lecturer in the areas of Strategic Management and Marketing Research and Analysis at the University of Guelph. She has also taught college level courses internationally specifically International Marketing, Business Ethics and E-Commerce.
Dr. Thomas-Francois holds an Adjunct Faculty Position and serves as Co-advisor and committee member for graduate researchers. She also supervises masters' students internationally as well.
Dr. Thomas-Francois enjoys research and has published from her PhD studies in the top tier Annals of Tourism Research on the topic Sustainable-Service Oriented Local Food Value Chains in Hotels.  In her Post Doctoral Research Fellowship, she started a research program in Smart and Virtual Food Retailing.
She has also received SSHRC Insight Development Grant to investigate New Retail Food Shopping - impacts on the Canadian Food Retailing and Consumers.
Education
PhD. Management specialized in Service Management, University of Guelph, 2016
Master of Science Tourism and Hospitality Management, University of the West Indies, 2009
Bachelor of Science, Management Studies, University of the West Indies, 2007
Other Qualifications
Certificate in Foundation of Successful online Facilitation, 2017
Digital Food Retailing
Consumer Behaviour in Food Business
Service Innovation & Service Marketing
Climate Change on Business Management Practices
Social Entrepreneurship
Sustainable Supply Chains in Food Management
Strategic Management in Small Business
Smart Technologies in Retail and Marketing
Most significant career publications
Thomas-Francois, K & Somogyi, S. (2021) early e-print Journal of Retail and Distribution Managment . Consumer Intention to Adopt Virtual Grocery Shopping. Does technological readiness and the optimization of consumer learning matter? DOI. 10.1108/IJRDM-06-2020-0206.

Thomas-Francois, K & Somogyi, S. (2021) Affective Adoption of New Grocery Shopping Modes through Cultural Change Acceptance, Consumer Learning, and other means of Persuasion. International Journal of Electronic Marketing and Retailing. 12(4), 323-338. DOI:10.1504/IJEMR.2021.10036679
Thomas-Francois, K., Joppe, M., von Massow, M. (2020) Customer Engagement and Service Leadership Impact on Hotel's Local Food Value Chains. Journal of Hospitality and Tourism Insights.
Thomas-Francois, K. Massow, M.  & Joppe, M. (2017) Service Oriented, Sustainable Local Food Supply Chain – A Case Study, Annals of Tourism Research, 65(2),83-96.
Thomas-Francois, K., Joppe, M. & Von Massow. (2017). Improving Linkages through a Service-Oriented Local Farmers-Hotel Supply Chain – An Explanatory Case in Grenada. Tourism Planning & Development. 1-21.
Thomas-Francois, K., Von Massow, M., & Joppe, M. (2016). Strengthening farmers–hotel supply chain relationships: a service management approach. Tourism Planning & Development, 1-22.
Most recent presentations
Thomas-Francois, K. (2021), Digitalization of Food Retailing: The Market and Canadian Consumers Behaviour, Arrell Food Business and Technology Forum, May 2021 hosted by Arrell Food Institute – International audience - Virtual, Canada-Ontario.
Thomas-Francois, K. (2019) The Service Management Approach to Agri-food Linkages at Luxury Hotels: Elevation of Caribbean Cuisine. Agri-Tourism Setting Workshop, Grenada, September 2019 hosted by IICA, OECS, CTA – Grenada, W.I.
Somogyi, S. & Thomas-Francois, K. (2021) Online Shopping Shifts, Canadian Grocer Magazine, January/February Issue, 2021: Grocery Business Magazine - November/December 2020 - page 23 (grocerybusiness-digitalmagazine.com)
Somogyi, S. & Thomas-Francois, K. (2021) The Canadian Online Grocery Consumer, Canadian Grocer Magazine, November/December Issue, 2020 : Grocery Business Magazine - November/December 2020 - page 23 (grocerybusiness-digitalmagazine.com)
SSHRC IDG ($44,869) 2020-2022
Distinguished Scholar Medal for Academic Excellence, 2017
Area of Research
Hospitality Food and Tourism
Marketing
restaurants/foodservice
sustainability