Kris Inwood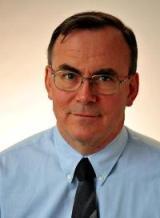 Department of Economics and Finance
Office:
MacKinnon (MCKN), Room 716
Find Related People by Keyword
Areas of Specialization:  economic history & economic development.
Applications: long-term change, origins of health inequality and physical well-being, aboriginal demography, industrialization.
"The Return of Quantitative Approaches to Canadian History", Canadian Historical Review, December 2020, w. P. Baskerville
"'Indians are the majority of the prisoners'? Historical variations in incarceration rates for Indigenous Women and Men in British Columbia", The Howard Journal of Criminal Justice, September 2020.
"The Short and the tall: Comparing stature and socio-economic status for male prison and military populations", Social Science History July 2020, w R.Kippen, H.Maxwell-Stewart & R.Steckel.
"Occupational Income Scores and Immigration Assimilation Evidence from the Canadian Census", Explorations in Economic History 72 (2019): 114-122, w. C.Minns & F.Summerfield
"Atmospheric Pollution and Child Health in Late Nineteenth Century Britain", Journal of Economic History 78 (2018): 1210-1247, w. R.Bailey & T. Hatton.