Kris Inwood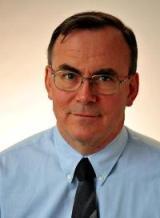 Department of Economics and Finance
Office:
MacKinnon (MCKN), Room 716
Find Related People by Keyword
Areas of Specialization:  Economic History & Economic Development. Applications: long-term change, origins of health inequality and physical well-being, aboriginal demography, industrialization.
"Big Data and the Military: First World War Personnel Records in Australia, Britain, Canada, New Zealand and British Africa", Australian Historical Studies 47 (2016): 430-442, w. J. Andrew Ross.
"Reverse Assimilation?  Immigrants in the Canadian Labour Market During the Great Depression", European Review of Economic History (2016) 20: 299-321, w. C.Minns, F.Summerfield.
"Health, Height and the Household at the Turn of the 20th Century", Economic History Review 69 (2016): 35-53 w. R. Bailey & T. Hatton.
Lives in Transition: Longitudinal Analysis from Historical Sources (McGill-Queens UP, 2015) w P. Baskerville
"Transport Costs and Trade Volumes: Evidence from the Trans-Atlantic Iron Trade, 1870-1913", Journal of Economic History 75 (2015): 95-124, w I. Keay
Professor Inwood's working papers and publications are available at: