Louise Grogan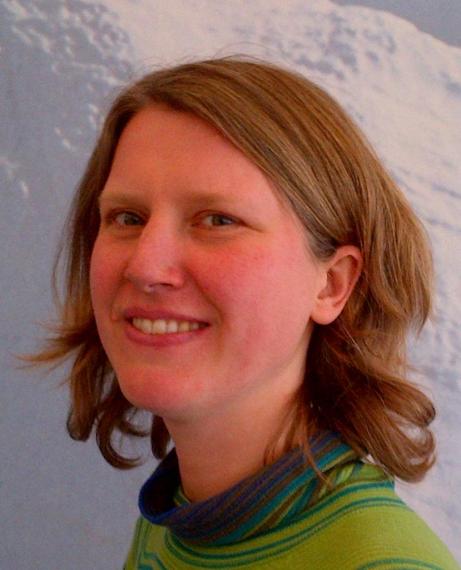 Department of Economics and Finance
Office:
MacKinnon (MCKN), Room 703
Find Related People by Keyword
Biography
Areas of Specialization: Labour Economics, Applied Micro
Louise Grogan joined the Dept. of Economics in 2002. She received a BSc (Econ) from the London School of Economics, an MA from the Université Catholique de Louvain and, a PhD from the Tinbergen Institute Amsterdam. She is a Research Fellow of the Institute of Labor Economics (IZA) in Bonn and a Senior Research Fellow of the University of Central Asia.
Her research is currently funded by the SSHRC and DFID-ESRC Joint Fund for Poverty Alleviation Research. Ongoing projects examine the impact of growth in Sub-Saharan Africa on health outcomes during 1990-2015; the impact of mobile money systems on savings and consumption in Benin; the importance of Soviet forced labour history in explaining interpersonal trust in contemporary Russia; the relationship between colonial settlement patterns in Colombia and contemporary spatial inequalities in human capital, public goods, and the rule of law; and the impact of rural electrification on labour market development in Guatemala.
She has published in journals including Journal of Development Economics, Journal of Human Capital, Journal of Economic Behavior and Organization,  Journal of Comparative Economics, World Development, Economics of Transition, Economic Development and Cultural Change, and Journal of African Economies.
Academic Publications (2012-2018 only):
Grogan, L. and F. Summerfield (2018) ``Government Transfers, Work and Wellbeing: Evidence from the Russian Old-Age Pension'' Journal of Population Economics (forthcoming)
Grogan, L. (2018) ``Time Use Impacts of Rural Electrification: Longitudinal Evidence from Guatemala'' Journal of Development Economics. Vol. 134, p. 1-14. (leading article)
Grogan, L. (2018) ``Labour market conditions and cultural change: Evidence from Vietnam''. Journal of Human Capital, Vol. 12 No.1, p. 99-124.
Grogan, L. (2016) "Peoples of the enemy? Ukrainians and Russians 1995-2011''. Comparative Economic Studies. December 2016, Volume 58, Issue 4, pp 606–637
Grogan, L. (2016) "Household electrification, fertility and employment: Evidence from hydroelectric dam construction in Colombia" Journal of Human Capital, Vol. 10 no. 1, Spring, pp. 109–158
Grogan, L. and K. Koka (2013) "Economic Crises and Wellbeing: Social Norms and Home Production" Journal of Economic Behavior and Organization Volume 92, August, pp. 241–258
Grogan, L. (2012) "Household Formation Rules, Fertility and Female Labour Supply: Evidence from Post-Communist Countries" Journal of Comparative Economics Volume 41, Issue 4, Pages 959-1264 (November)
Grogan, L. and A. Sadanand (2013) "Electrification and Employment in Poor Households: Evidence from Nicaragua" World Development Vol. 43, pp. 252-265.
Recent popular writing (2018):
Water Access May be More Important Than Electricity for Sub-Saharan Africa (with Tselmunn Tserenkhuu) The Conversation. Summer 2018. 
Breeding young men for export in poor countries The Conversation. (March 2019) Reprinted in The National Post