Michael Cox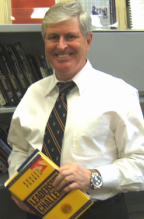 Associate Professor Emeritus
Find Related People by Keyword
About
Biography
Michael Cox held the position of Director, Centre for Studies in Leadership. His responsibility included strategic leadership of the CSL research centre, strategic partnerships and academic integrity and development of leadership programs. He previously served for a seven year period as graduate faculty with academic responsibility for developing and launching the distance MA Leadership and MBA program designed for mid-career professionals. Michael has extensive international experience in project management of innovative custom leadership programs for academic and institutional partners in North America, Asia Pacific and the Middle East. He has served on Senate and Graduate Program Committees.
He specializes in values-based leadership, leader-coaching, learning systems and strategy implementation to align people, knowledge and strategy to build the "triple-bottom" line to measure what matters. He has worked with leading organizations including: CIBC, Fidelity Investments, Mutual Group, Health and Service sectors, and Government agencies and National Defence. He was a Vice President of Vickers & Benson Advertising with responsibility for executive recruitment communications strategies for Government, Suncor, Bank of Montreal and Health Sector organizations. He served as a Naval Information Officer on NATO combined operations and National Defence Headquarters staff and was awarded the Canadian Forces Decoration for Service.
Dr. Cox has served as a senior advisor and project leader with: United Nations Development Program (Market Privatization Program for Poland); Canadian International Development Agency (Canada-China Management Program); Higher Colleges of Technology (United Arab Emirates); National Board of the United Nations Association.
Education
Formal studies: PhD Union (Ohio) international management (dissertation published by UMI Press); M.A.(Thesis) Western Washington University; Commissioned Officer, (CD) Canadian Navy; Fellow, Academy of Marketing Science; Member, International Leadership Association; Fellow of the Royal Society of Arts, London.
---
Research
Research Interests
Values-Based Leadership; Knowledge Transfer; Strategy implementation to build culture, capability and capacity for sustainable leadership development.
Project leader, CSL Research Network on Leadership, Security, Sustainability and Development in collaboration with researchers from Canadian Forces Command College and UNSW@ADFA, Australia. 
Visiting Fellow, University of New South Wales at the Australian Defence Force Academy.
Co-leader, The Canada-Australia Leadership Research Program for developing national capability.
Values-Based Leadership; Knowledge Transfer; Strategy implementation to mobilize leadership, culture and capability in inter-agency collaboration and cooperation in complex contexts.
Editorial Review Board of Leadership published by Sage Publications 
Editorial Review Board, Leadership and Organizational Development Journal
Editorial Review Board, CSL Leadership Journal
MBA / MA Leadership program research and development.
Supervised over 20 graduate major applied research papers on leadership and strategy.
Presentations
 Cox M. and Warn J., Educating Future Leaders in Sense-Making and Decision-Making in Complex Contexts and Locales to Secure, Build, Sustain Leadership, Culture and Capability. 7th International Conference on Studying Leadership, University of Auckland, 2008  
Cox, M. Strategic Leadership for Collaboration and Cooperation in Aligning Security, Trade Development and Human Rights in an Era of Uncertainty. Oxford University, 2008    
Cox, M. Educating Future Leaders: Leadership, Culture and Capability,
Visiting Fellow seminar presentation, University of New South Wales at Australian Defence Force Academy, Canberra, 2008
Cox, M. and DeMarco, W., The Praxis of Values-based Leadership: Aligning Culture, Community and Capability, 6th International Studying Leadership Conference, University of Warwick, Warwick Business School, (IGPM) Institute of  Governance and Public Management (UK), 2007
Cox, M. and DeMarco, W., The Cultural Imperative of Civil-Military Cooperation, IMTA (International Military Testing Association) Applying the Science Conference, Gold Coast, Australia, 2007
Cox, M. and DeMarco, W., Creating a Sustainable Culture of Values-based Leadership: From Theory to Practice, Leadership Forum 2007, CELAP (China Executive Leadership Academy, Pudong) Shanghai, 2007
Cox, M. and DeMarco, W., Leadership Beyond Borders: The 7 Stages for Graduate Leadership Education in the 21st Century; Fourth International Conference on Studying Leadership Conference, Cranfield University, (UK) 2006
Cox, M. and DeMarco, W., The Praxis of Values-Based Leadership, Leadership Review, Volume 2, Issue 1, 2007
Servant-Leadership for Managing in the Service Economy, co-presented paper at The International Leadership Conference, Amsterdam, 2005. 
Leadership, Mobilization & Return on Intelligence: Building the Triple Bottom Line, paper presented at The Fourth International Conference on Knowledge, Culture and Change in Organizations, University of Greenwich, London, 2004. 
Leadership & Knowledge Transfer, research paper for The Canadian Forces Leadership Institute, 2003. 
Leadership Models for Change, Stability & Renewal, A. D. Latornell Conservation Symposium, 2003.
---