Paul Anglin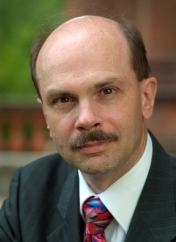 Department of Marketing and Consumer Studies
Office:
Macdonald Institute (MINS), Room 213F
Find Related People by Keyword
Biography
Paul Anglin joined the University of Guelph in 2005 and is a Full Professor. Before that, he worked in Canada and the United States, as well as being a visiting scholar in Poland and Singapore.  He holds a Ph.D. from the University of Western Ontario in Economic Theory.  
His best known research focuses on issues related to the processes of buying and selling property, with a special emphasis on "time-on-market" and on the role of real estate agents. He has contributed ideas to a diverse set of topics including price dynamics, price indices, information asymmetry and physics. His work, using both empirical and analytical methods, has been published in leading refereed journals such as the Journal of Political Economy, Canadian Journal of Economics, Canadian Public Policy, Real Estate Economics, Journal of Real Estate Finance and Economics, Journal of Real Estate Research and many others. He is a member of the Editorial Board for Real Estate Economics, for which AREUEA awarded him one of their best referee awards in 2007. More than 40 academic journals and research associations from around the world have asked for his opinion on papers and research proposals. He is currently studying questions related to corporate governance, to whether a seller should use an auction or a bargaining process to set a selling price and to the best methodology for studying how long it takes to sell property. 
Since graduating, he has taught a wide range of courses. Most of them are related in some way to decision-making and markets, including all levels of microeconomics, "Urban Economics", "Government and Business Relations", "Real Estate Market Analysis" and, most recently, "Sales and Negotiation". After listening to students and other smart people, he asserts that many of the ideas, applications and techniques discussed in these courses can be summarized by five basic principles. These principles represent features shared by a surprising range of issues.  Resolving most mistakes of analysis and most apparent paradoxes in a market-based environment begin by identifying how one or more of these principles was misunderstood.
B.Sc., University of Toronto
M.A., University of Western Ontario
Ph.D., University of Western Ontario
Time-on-Market of Houses
Price Mechanisms and Price Dynamics
Risk, Uncertainty and Information
"The most exciting phrase to hear in science, the one that heralds new discoveries, is not 'Eureka' but 'That's funny ...' "
Isaac Asimov
Supervision:
Open to advising MSc students:  YES
I prefer to hear from applicants who are curious, skilled in data manipulation, and able to interpret the results of their analysis in a real world context. 
Open to advising PhD (Mgmt.) students:  NO
Area of Research
Marketing
microeconomics
Real Estate
real estate/housing