Sylvain Charlebois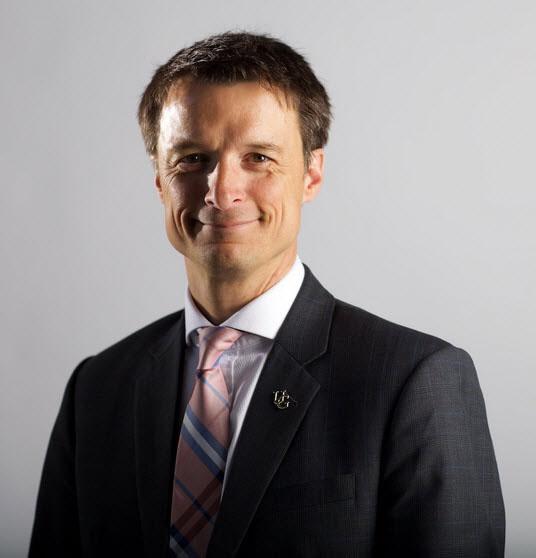 Department of Marketing and Consumer Studies
Email:
Sylvain.Charlebois@uoguelph.ca or sylvain.charlebois@dal.ca
Find Related People by Keyword
Biography
Dr. Sylvain Charlebois is the Dean of the Faculty of Management at Dalhousie University. He has authored almost 200 peer-reviewed publications in his career. His research has been featured in a number of newspapers, including The Economist, Wall Street Journal, Foreign Policy and the Globe & Mail. He has written four books, and many policy reports. Dr. Charlebois is a member of the Global Food Traceability Centre's Advisory Board based in Washington DC, and a member of the National Advisory Board of the Canadian Food Inspection Agency in Ottawa. He has testified on several occasions before parliamentary committees on food policy-related issues as an expert witness. He has been asked to act as an advisor on food and agricultural policies in many Canadian provinces, and in more than 10 countries. He has been a visiting professor in Brazil, China, Finland and Austria.
DBA (Thesis), University of Sherbrooke, Canada, 2006
MBA (Thesis), University of Montreal, Canada, 2002
2012      Emerald Lit Award for Highly Commended Research
2008      Emerald Lit Award for Highly Commended Research
His current research interest lies in the broad area of food distribution, security and safety, and has published four books and many peer-reviewed journal articles in several top publications in food science and management.

Research topics: Food distribution, food policy, food traceability, food science. 
He has published in top journals in food science and management from around the world. Here are some of his most recent work:

Le Vallée, J.C., S. Charlebois (forthcoming). Benchmarking Global Food Safety Performances: The Era of Risk Intelligence, Journal of Food Protection.

Labrecque, J., B. Dulude, S. Charlebois (forthcoming) Channel-Based Determinants and Phase-Focused Traits in the Adoption Process of a Sustainable Development Strategy for the Hog Industry in Canada, British Food Journal.

Charlebois, S., A. Creedy, M. von Massow (forthcoming). "Back of House"-Focused study on Food Waste in Fine Dinning: The case of Delish Restaurants, International Journal of Culture, Tourism, and Hospitality Research.

Charlebois, S., M. von Massow (forthcoming). The effectiveness of co-opetition in a live case study approach: Increasing knowledge of an industry while helping others in a competitive MBA classroom environment, Journal of Applied Research in Higher Education. 

Charlebois, S., A. Summan (2015). A Risk Communication Model for Food Regulatory Agencies in Modern Society, Trends in Food Science and Technology, DOI:10.1016/j.tifs.2015.05.004

Charlebois, S. (2015). Market performance and food safety compliance for small food businesses: The case of Fifth Town Artisan Cheese, Critical Reviews in Food Science and Nutrition, DOI:10.1080/10408398.2013.848423. 

Charlebois, S., A. Summan (2015). Factors Effecting Microbial Food Safety in Canada and Implications on Risk Communications, Journal of Food Safety, DOI: 10.1111/jfs.12172 

Charlebois, S., S. Haratifar (2015). The perceived value of dairy product traceability in modern society: an exploratory study, Journal of Dairy Science. DOI: http://dx.doi.org/10.3168/jds.2014-9247
Charlebois has presented over 70 conference papers over the last 15 years or so. 
Department of Foreign Affairs and Trades, ($40,000)

Eska Waters, Exporting to China ($20,000)

PepsiCo Foods Canada, Synergies between divisions ($25,000)

Agriculture Canada, Evaluation of the Canadian Integrated Food Safety ($116,000)

Target Canada, Food safety practices from a Canadian perspective ($5,000)

City of Guelph, Vision 20/20 economic development strategic plan ($42,000)

Metalumen ($32,000)

Ontario Independent Meat Processors ($15,000)

D & D Farms ($12,000)

Health Canada ($35,000)

Ministry of Social Services, Saskatchewan ($45,000)

Ministry of Agriculture, Saskatchewan ($39,000)
Introduction to Marketing, Marketing Channels, Retailing Strategy, Marketing Theory.