FloNergia's Five Year Journey with U of G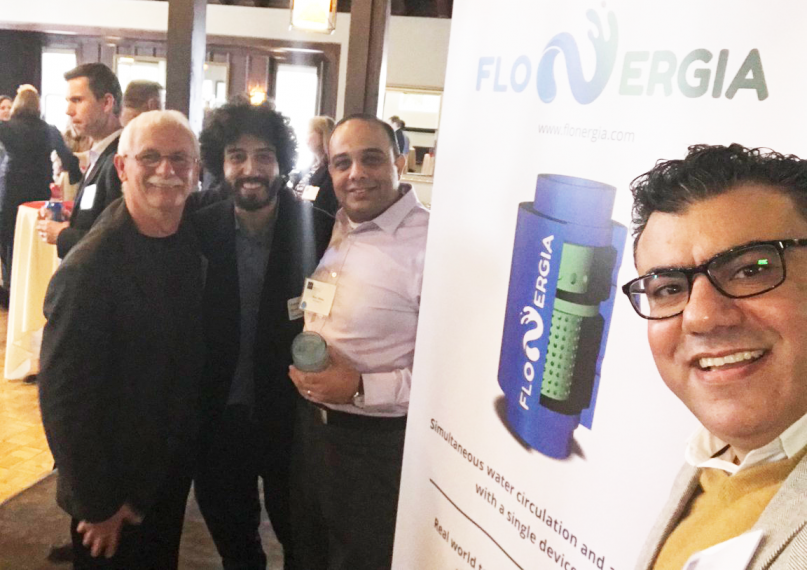 FloNergia is making waves in the aquaculture and water purification sectors with energy efficient airlift pumps that were created using the research of Dr. Wael Ahmed. Even before this Canadian start-up incorporated in 2016, the Research Innovation Office (RIO) was actively supporting Dr. Ahmed and FloNergia to help them to navigate toward success. Today – just five years after formation – FloNergia is a global company with distributors in North and South America, Europe and Asia.
Pre-incorporation, David Hobson, Senior Technology Transfer Manager, helped Dr. Ahmed to create a sound and flexible intellectual property management strategy that allowed him to engage with industry and create partnerships to test various applications of his technology in real world applications.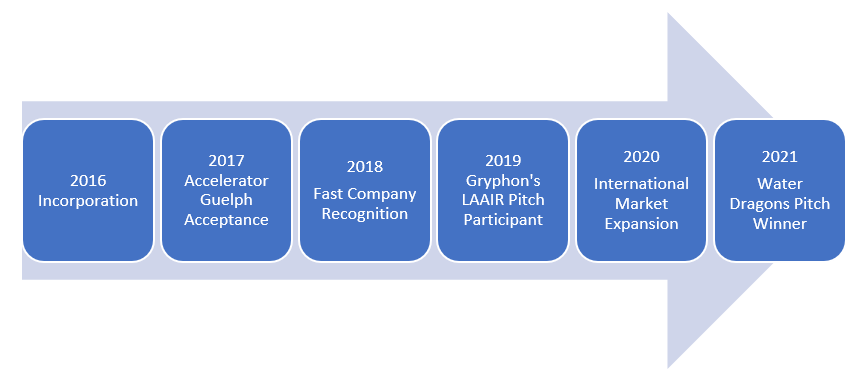 Pre 2016: Path to Incorporation
When an industry collaborator became interested in Dr. Ahmed's work, David helped the two parties to form a mutually beneficial agreement that became the foundation of their business formation and created a collaboration that has seen FloNergia and RIO problem solving together ever since.
"FloNergia Inc. has had tremendous success as a direct result of the influence and collaboration with the Research Innovation Office (RIO)," says CEO Paul Subject. "From its very inception, FloNergia has benefitted from its relationship with RIO – the company received exceptional guidance during its initial days as a start-up with training and advice in the practice of the dark arts of sales & marketing through to excellent stewardship and guidance with respect to its IP strategy and in the development of its international distribution model. Quite frankly, FloNergia would not exist in its current form without the training, support and leadership it received from RIO and the University of Guelph."
---
Learn more about how RIO and Researchers work together in this video featuring Wale Ahmed.
---
2017/2018 New Venture Creation
Accelerator Guelph, an academic entrepreneurship program designed by the Research Innovation Office's New Venture Creation team, aims to turn inventions into commercially valuable innovations; when the program launched in 2017, FloNergia and members of Dr. Ahmed's lab were recruited into the pilot cohort.
Leveraging tools and strategies they learned in this incubation program the team not only validated that they had a product-market fit but also gained insights required to optimize their FloMov airlift pump product before launch. FloNergia also attracted the attention of editors at Fast Company magazine that year when they were recognized as company with a "World Changing Idea" in the energy category! Compounding this momentum, Dr. Ahmed received a $100,000 Gryphon's LAAIR grant to test FloMov pumps in Ontario land-based aquaculture production centres; while, another grant was obtained to explore the technology's use in Ontario's burgeoning vertical farming sector.
"Having a longstanding relationship with researchers is always very satisfying because you get to see how technology evolves on its path to market," notes David Hobson. "Commercializing Intellectual Property isn't just about filing patent applications, it also involves nurturing product development beyond the research and de-risking inventions to make then useful to customers. My colleagues and I work with researchers and advisors to explore how inventions may one day be applied. That crucial step ensures that industry will be able to tap into the full value of the patents they license."
2019 Gryphon's LAAIR Pitch Competition
After acquiring several Ontario based paying customers, FloNergia was accepted into the 2019 Gryphon's LAAIR Pitch Competition funded by OMAFRA and organized by the Research Innovation Office. Besides bringing widespread attention to their products, the FloNergia team used the pre-competition training to hone their presentation skills before exhibiting at high profile trade shows where they engaged with customers and gathered even more market insight.
2020 Market Expansion
Despite the limitations imposed by the COVID pandemic, in 2020 FloNergia found opportunities to secure patents and distribution for their technology in distant markets such as South America, Northern India and China, while tapping into Research Innovation Office resources such as mentorship, networking and promotional support. These global clients provide even more learning opportunities for the company as well as funds that can be used to develop new product and revenue streams for this Ontario based start-up.
2021 Global Diversification
Having laid a strong foundation in the aquaculture industry, FloNergia CEO and serial entrepreneur Paul Subject, decided to target new opportunities for the company in 2021. He participated in the United Kingdom based Water Dragons Competition held on World Water Day where his presentation not only made a splash but won first prize! Despite their success and scale, FloNergia continues to participate in Accelerator Guelph workshops and bootcamps and relies on the Research Innovation Office network to help them to develop their network as they move into this exciting new market.
---
Watch CEO Paul Subject's Winning World Water Day Pitch!
Share this page
Find related news by keyword