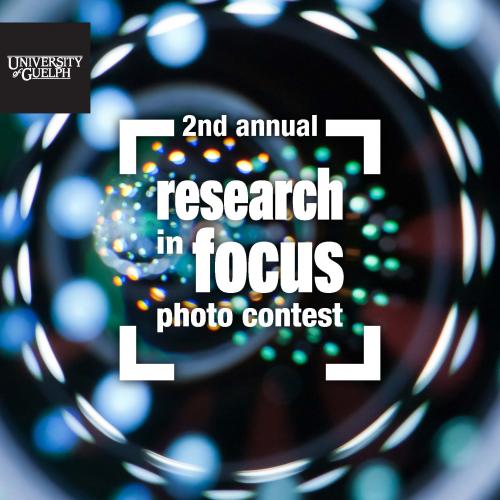 Picture your research photo in an upcoming Research Communications publication!

Help us put your University of Guelph research in focus. Get out your smartphone, camera or however you take pictures and show us your research – what you do, where you do it and why.

Good composition and lighting are important. But mostly we are looking for unique photos that tell compelling research stories.

Looking for inspiration? Flip through our publications.

Here are some photos we've used: Photo 1, Photo 2.

And here are some recent NSERC Science Exposed finalists: Photo 1, Photo 2.

The contest launches May 25, 2018, during National Photography Month, and closes September 3, 2018. It's open to all U of G faculty, staff and students.