Deadline to register: Prud'homme Beer Certification - Level 1 Beer Enthusiast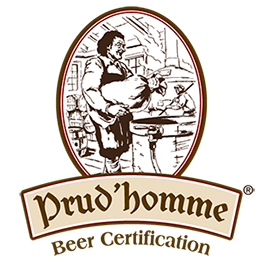 Details
Open to the Public: This introductory course in beer education is designed for participants interested in furthering their knowledge and interest in beer. The focus will be on brewing ingredients and processes, tasting concepts, pouring and serving concepts (including an introduction to draught systems) and food and beer pairings.
The registration deadline is May 24th, 2017.
This four week long course will take place from June 7-28th from 7:00pm-10:00pm at PJ's Restaurant - Macdonald Stewart Hall 
Wine, spirits and beer education
The University of Guelph's School of Hospitality, Food and Tourism Management (HFTM) offers a wide range of education in wine, spirits and beer. Wine and spirits certifications are done through the world class Wine & Spirit Education Trust (WSET). Beer seminars are taught in three parts by a certified beer expert. All opportunities are open to the public. Learn more on HFTM's website.
Share this page
Find related events by keyword