Bruce McAdams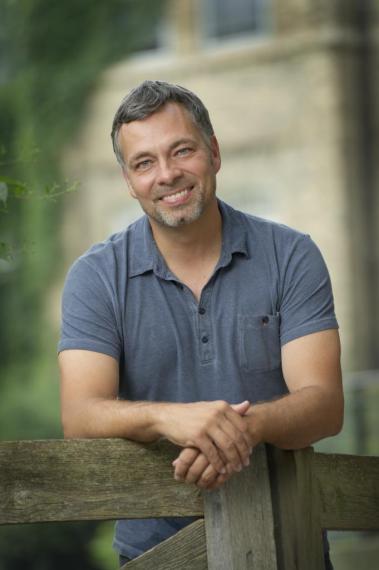 School of Hospitality, Food and Tourism Management
Find Related People by Keyword
Biography
Professor McAdams joined the faculty in January of 2009 after more than twenty years leadership experience in the Ontario hospitality industry.  After starting his management career in operations and training with Darden Restaurants, McAdams joined Toronto based fine-dining company Oliver & Bonacini Restaurants.  His most recent role was as the company's Vice President of Operations which he held from 2005 until 2009.

McAdams has taught "Leadership" to Food and Beverage Management students at George Brown College and received his introductory sommelier accreditation in 2001 from the internationally recognized Court of Master Sommeliers.  In 2007, McAdams was inducted as a "Fellow" of the Ontario Hostelry Institute (OHI) for his work in creating and Chairing the OHI's Top 30 under 30 program which recognizes Ontario's most promising hospitality leaders.  McAdams also oversees the adminsitration and delivery of HFTM's beverage education programming including courses offered by the internationally recognized Wine and Spirit Education Trust and Prudhomme's Beer certification.  
In 2016 McAdams was named "Educator of the Year" by the OHI, and in 2017 he received an "Excellence Award in Service" from the North American chapter for the Principles of Responsible Management Education (United Nations) for his work with the Univeristy of Guelph Sustainable Restaurant Project. In 2018 he received a "Distinguished Professor" award for excellence in teaching from the University of Guelph Faculty Association.  He considers himself an advocate for a stronger restaurant industry and is regularly asked to give his thoughts and opinions on restaurant issues to major media outlets including the Globe and Mail, CBC Radio, The National, and NPR.
M.A. (Leadership), University of Guelph 2009
B.Comm., Hotel & Food Administration, University of Guelph 1989
Professor McAdams research interests include sustainability issues within the foodservice industry.  He has written papers on food waste in rertirement living communities, plate waste in restaurants, and how to introduce a triple bottom line approach to hospitality school restaurants.  He has also written extensively on tipping and it's social and economic impact on restaurants and the hospitality industry.  McAdams is frequently asked to share his research and opinions with the media.  His work has been featured in the Globe and Mail, National Post and Toronto Star.   He has also been interviewed on NPR and CBC programs "The National", "The Current", and "Q with Jian Ghomeshi."  Professor McAdams been a featured speaker at the Restaurants Canada as well as presenting his research internationally at conferences in Italy, Greece, the United States and Denmark.
McAdams founded and is the Director of the University of Guelph Sustainable Restaurant Project. (UGSRP) The project supports both faculty and student research in areas of restaurant sustainablity. Each year UGSRP hosts a Symposium that brings together industry, students, and faculty to discuss specific themes in regards to restaurant sustainability. Information on UGSRP can be found at www.ugsrp.ca
McAdams, B., Deng, A., MacLaurin, T.  "Food allergy knowledge, attitudes, and resources of restaurant employees." British Food Journal (2018).
McAdams, B., von Massow, M., Gallant, M., (2018) Food Waste and Quality of Life in Elderly Patients Living in Retirement Living Communities.  Journal of Housing for the Elderly. Volume 33.
von Massow, M., & McAdams B. (2018)  Adding Another Tool to the Belt at Planet Bean. Journal of Hospitality and Tourism Cases.  Volume 6, Issue 4. 
Flaherty, J., McAdams, B., LeBlanc, J., (2017) Words Matter: The Impact of "Catchy" vs. Conventional Course Titles on Student Interest. The Canadian Journal for the Scholarship of Teaching and Learning, Volume8, Issue 1.
McAdams, B., & von Massow, M. (2016). Tipped out: How do gratuities affect restaurant operations?. Journal of Foodservice Business Research, 1-15.
McAdams, B., & von Massow M. (2016)  A Fork in the road at the Foriegn Affair Winery.  Journal of Hospitality & Tourism Cases. Volume 5, Issue 4.
von Massow, Mike and McAdams, Bruce (2015) "Table Scraps: An Evaluation of Plate Waste in Restaurants. Journal of Foodservice Business Research, Volume 18 Issue 5
McAdams, Bruce and von Massow, Michael, (2013) "Enhancing Students Learning in Sustainable Practices through Incorporating a Triple Bottom Approach in a Restaurant Operations Course". Tourism Issues. Volume 16. Tourism Research Institute, Athens Greece.
Professor McAdams teaches Industry Consultation (HTM*4190), the school's fourth year 'capstone' course that challenges students to use knowledge gained from their first three years though the use of 'real life, real time' projects with industry partners. He also teaches Managing Service Quality (HTM*6550) in the Hospitality MBA program as well as a Introductrion to Food-service Management (HTM*1700). An ardent believer in experiential learning, McAdams is also the founder and academic advisor for the school's Garden2Table project which sees HTM students educating local grade school children on making healthy food choices.
2018 College of Business and Economics, University of Guelph,  Research Impact Award   (Research)
2018 University of Guelph Faculty Association, Distinguished Professor Award for Excellence in Teaching  (Teaching)
2017 United Nations Principles for Responsible Management Education,  Annual Excellence Award for Service  (Service)
2016 Ontario Hostelry Institute, Gold Award Educator of the Year.  (Service,Teaching)
2013 Student Senate Teaching Award, University of Guelph  (Teaching)
2011 Student Senate Teaching Award, University of Guelph  (Teaching)
2007 Ontario Hostelry Institute, Fellow of the Institute  (Service)