Dr. Ed McBean Receives Excellence in Innovation Award from Canadian Society for Civil Engineering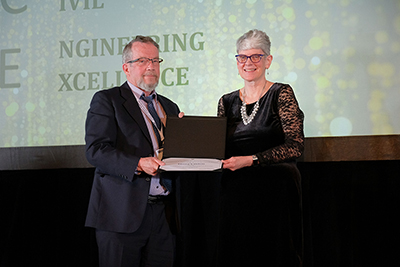 Dr. Ed McBean, a professor in the School of Engineering, is the recipient of the Excellence in Innovation Civil Engineering Award from the Canadian Society for Civil Engineering for his project Design and Performance of a Novel Low-Tech Water Filter System.
The award from CSCE, sponsored by CANAM, recognizes outstanding civil engineering innovations that have had "a significant and far-ranging beneficial impact on the prosperity and well-being of society."
McBean's project looked at bringing access to safe, clean drinking water through a novel, low-cost water treatment system to communities often lacking resources and/or in remote areas. The water filtration system has a long-term (>5-year) lifespan.
Congratulations to Dr. McBean!