Enter the CEPS photo contest for a chance to win $500!

CEPS Photo Contest – Guidelines
The College of Engineering and Physical Sciences (CEPS) invites its students, faculty and research staff to submit photos* or digital images of their experiences as a member of CEPS.
Your photos may be featured on the CEPS website and other promotional materials.
Categories
One $500 prize will be awarded for 1st place in each of the following categories:­
People: People who are studying, who are doing research, who are participating in research or who are affected by your research
Eureka!: Discoveries, ideas, innovations, inventions or new technologies employed/created in your class or laboratory
Weird & Wonderful: Interesting shapes, designs, patterns, colours, techniques... any element of your CEPS experience that is fascinating but a little unusual
Eligibility
Contestants must be a CEPS faculty or staff member, or undergraduate or graduate student
Photos must in some way portray research, teaching or learning in CEPS
Number of entries per person is limited to 5
Content that is in any way offensive, rude, abusive, explicit, illegal or otherwise deemed unacceptable by the contest administrators will not be eligible
Submission Requirements
Provide an image caption that describes the story behind your photo (100 words max). Use plain language that could be understood by anyone aged 7 to 77

Images should be submitted as .jpg, .png, or .tiff, with a maximum file size of 99 megabytes, minimum 300 dpi, and at least 1200 x 900 pixels
No words, watermarks, signatures, or dates should be superimposed on the image

Indicate the intended category for each photo/image you submit
Provide your signed Consent and Agreement form (attached)
Upload your submission materials to the following Dropbox location: https://www.dropbox.com/request/U0iLEtDPTsieM3gb1vkk
PHOTOS/IMAGES MUST BE SUBMITTED BY 11:59 PM ON NOVEMBER 19, 2018
Winner Selection
Winning submissions will be chosen based on technical quality, creativity, attractiveness and fit with the selected category
Winners will be notified by November 30, 2018
*Any type of image-producing technology may be used (photos using visible light or other spectra, optical or electronic instruments, computer-generated images, models, drawings, diagrams, graphs, etc.)
Sample Photos
People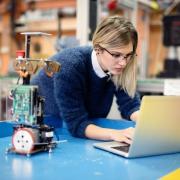 Eureka!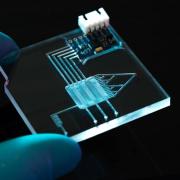 Weird & Wonderful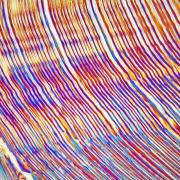 If you have any questions or concerns, please email cepscoop@uoguelph.ca
Note: Contestants are encouraged to enter the NSERC Science Exposed Photo Contest in January 2019 if they meet NSERC's eligibility criteria. See http://www.nserc-crsng.gc.ca/ScienceExposed-PreuveParLimage/index_eng.asp for more details. 
Share this page
Find related news by keyword