U of G Co-leads AI Course Geared to Secondary Students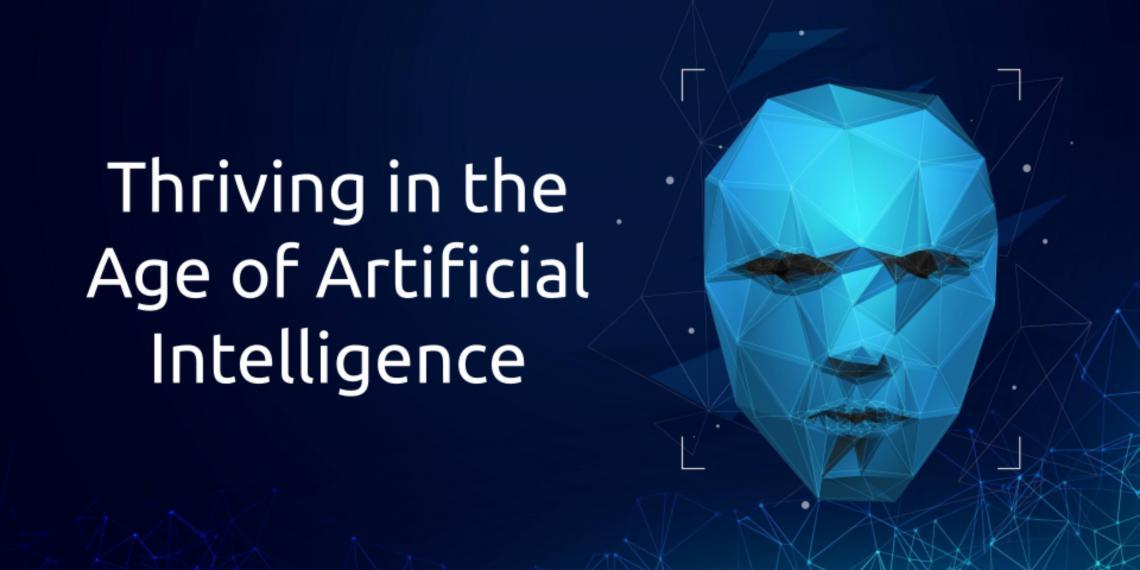 Equipping high school students with foundational technical knowledge in artificial intelligence (AI) and understanding its effects on our society are the goals of a new, freely-available six-module course on AI and AI Ethics that was launched on e-Campus Ontario in June.
AI and machine learning technologies have pervaded nearly every aspects of our lives – both online and off. Recommender systems influence what news you read, what movies you watch, what restaurants you eat at, and even who you date; decision-making AIs approve your loans and read (and reject!) your resumes, and autonomous machines are poised to change the ways many of us work, and the way our countries fight wars. This is just the tip of the iceberg, and the field of AI continues to expand its reach. A new remote course, Thriving in the Age of Artificial Intelligence, is designed to equip youth with the skills necessary to understand and navigate the pervasive use of these technologies, and as the title suggests, thrive in this new age.
Available on e-Campus Ontario Open Library, the course was created by outreach experts at Ontario Tech University (OTU) in partnership with the University of Guelph and Toronto Metropolitan University. OTU proposed the concept to make AI engaging and accessible for new learners, and received e-Campus funding to facilitate an interactive, multimedia approach to AI learning. While designed for secondary students, the course can also be accessed by post-secondary students, educators, and outreach programs.
U of G brings the ethical perspective to the course through a module developed by Creative Encounters with Science, an outreach program in the College of Engineering and Physical Sciences (CEPS), and in consultation with the Centre for Advancing Responsible and Ethical AI (CARE-AI).
"The high school students taking these courses very much have a stake in how these technologies develop", says Dr. Gus Skorburg, academic co-director of CARE-AI and Assistant Professor in the Department of Philosophy within the College of Arts. "We hope to give them some of the tools required to think carefully and critically about the impact of technology in their lives. It is our hope that these modules are the first step along the way to developing a robust and ongoing public dialogue about the role of AI in our society."
Creative Encounters developed the course module Societal and Ethical Impacts of AI, supported by a CARE-AI Inspire grant from the Centre's Seed Fund. Their module's focus is on technologies immediately relevant to high-school students, such as TikTok, smartphones and AI mental health tools.
The module uses games, videos, and even a Choose Your Own Adventure activity to create an engaging and interactive means of learning the societal and ethical ramifications of AI. Where possible, short quizzes are used as knowledge checks, and discussion questions are used to prompt further thought and communication about the issues being taught. A 'Further Reading' section also provides students with the resources necessary to satisfy their own curiosity about topics that may pique their interest.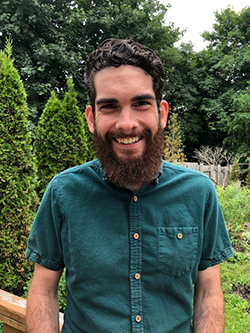 The U of G project team includes Dylan White, a PhD student in the Department of Philosophy, Cody Moore, a recent U of G Physics graduate, and Jean Hein, Outreach Manager in the CEPS dean's office. White brought the AI ethics expertise, while Moore's specialization in education and content creation shaped the structure and delivery of the course material. Hein lent her advice and expertise as a long-time educator, ensuring the team had the resources they needed to create the module.
Through specializing in the philosophy of cognitive science and with Skorburg's supervision for his graduate studies, White has a strong interest in and works in the field of AI ethics. He is interested in how empirical work on attention in the cognitive sciences can inform current philosophical work on the cognitive and affective harms associated with the attention economy.
"This was an excellent chance for me to translate philosophical work in AI ethics into a more accessible and interactive medium," says White. "The nuances of these technologies, how we develop and use them, and how they impact our society, can be complex and intimidating – but we all use them! That's why I think we need to foster critical thinking about these issues at a young age."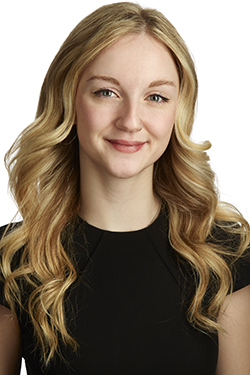 Moore has a background in outreach through Princess Physics YouTube videos during her studies at U of G, and her hands-on contributions to Creative Encounters' all-girls clubs. Moore came to the project reflecting on her own experiences with virtual learning during the COVID-19 pandemic, committed to making the module a rewarding online learning experience.
"I felt that creating engaging online learning content was one of the main goals, as it would give our students a refreshing look at online learning, as well as allowing vital skills in self-paced and self-motivated learning to be sharpened," adds Moore.
The collaboration with OTU, U of G, and Toronto Metropolitan University grew from their relationship as networks members of Actua, Canada's largest STEM outreach organization that works with more than 40 postsecondary institution on their outreach programs.
The AI ethics module can be accessed here under Module 5: Thriving in the Age of Artificial Intelligence
Navigate to "Read Online" to start the course.