Michele Oliver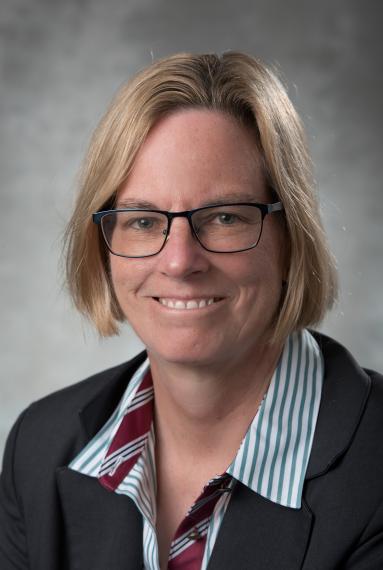 Phone number:
(519) 824-4120 ext. 52117
Available positions for grads/undergrads/postdoctoral fellows:
Instrumentation
The DRiVE Lab 2.0 consists of two state-of-the-art virtual reality laboratories found in the A.A. Thornbrough Building at the University of Guelph. One of the laboratories contains a full-sized Pontiac G6 OKTAL static car simulator as well as a 12 camera VICON motion capture system.  The other laboratory contains a 6 degree of freedom hexapod robot dynamic heavy equipment/car simulator coupled with a 7 camera VICON motion capture system. Both laboratories incorporate visual as well as haptic feedback. The dynamic simulator includes a pair of haptic controls coupled with a virtual reality head mounted display whereas the OKTAL simulator uses 6 high-definition projectors to provide 300 degrees of coverage on the wrap around screens.  The lab also has three, wireless Delsys surface electromyography systems to monitor muscle activity.  A separate Level 2 Biohazard lab houses a servo hydraulic Instron Materials testing machine which is used to quantify material properties of hand and wrist soft tissues.
Capabilities
Development and testing new in-vehicle devices to make driving safer thereby reducing the risk of acute and chronic injuries.  Development of whole-body vibration mitigation devices. Characterization of material properties of the hand and wrist. Development of 3D printed wearable devices for ergonomic and rehabilitation purposes.
Education and Employment Background 
Dr. Michele Oliver received her PhD in Mechanical Engineering from the University of New Brunswick in 2001. She has a multidisciplinary background, having earned a bachelor's and master's degrees in Kinesiology. Oliver is a former Canadian National swimming team member and a member of the McMaster Athletics Hall of Fame, and she continues to compete at the master's level. Oliver joined the School of Engineering at the University of Guelph in 2001 where she is now a full professor.
---
Research Themes 
Oliver's research focuses on occupational biomechanics and ergonomics, with a particular focus on workplace injury prevention. Key areas of focus include:
DRiVE Lab 2.0 (Driving Research in Virtual Environments 2.0). Working with Dr. Lana Trick from Psychology, Oliver is a Co-Director of the DRiVE Lab along with Dr. Lana Trick and Dr. Andrew Hamilton-Wright from Computer Science. Oliver uses both DRiVE Lab 2.0 facilities to develop and test new in-vehicle devices to make driving safer. The two simulation facilities allow for simultaneous investigation into combinations of biomechanical, physiological, and psychophysical basic and applied research questions under realistic operating conditions.
Whole-Body Vibration Mitigation Strategies and Device Development. In collaboration with School of Engineering Colleague, Dr. Marwan Hassan, and using DRiVE Lab 2.0 facilities, this research strand aims to develop new active vibration control strategies and devices to attenuate whole-body vibration in mobile heavy machinery.
Development, Validation and Use of Wearables. In collaboration with School of Engineering Colleague, Dr. Karen Gordon, and Dr. Anne Agur (University of Toronto), Oliver's previous research has focused on quantification and measurement methods of material properties of hand and wrist soft tissues. She and her collaborators have begun a new research theme, which develops, validates, and uses novel wrist and knee wearable devices for ergonomic assessment.
Highlights 
McMaster University Athletic Hall of Fame, 2018
Woman of Distinction Award in the Science, Technology, and Research Category, YMCA-YWCA Guelph-Wellington, 2010
Natural Sciences and Engineering Research Council of Canada (NSERC), Discovery Grant Accelerator Supplement, 2009
Ontario Early Researcher Award, 2006
Provost's Award for Innovation in Teaching and Learning, University of Guelph, 2007
NSERC University Faculty Award, 2004
Media Coverage
Ergonomics Research
Driving Simulation
Awards and Recognitions