Two Engineering Faculty Recognized With University Teaching Leadership Fellows
The University Teaching Leadership Fellows are a distinguished and cross-disciplinary community of educators who act as institutional change agents by engaging in educational leadership, research, advocacy, networking, service, and mentoring to promote educational excellence. The Fellows will lead and support teaching initiatives and contribute to college and institutional cultures of open discourse and critical reflection about teaching, learning, and student success. Each Fellow receives $30,000 during their 3-year term, as well as time to complete a substantive project and engage in their own professional development as educational leaders. Click here to read the full list of 2023 University Teaching Leadership Fellows.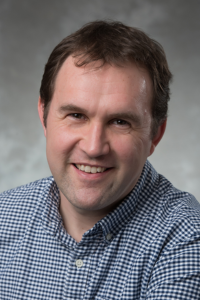 Project: Building problem analysis skills through design
Critical and creative thinking, including problem solving, is one of the University of Guelph's Undergraduate Learning Outcomes. There are many methodologies published in the literature to assist with problem solving, however, there is a gap in addressing the problem definition stage. When problems are complex and open-ended without a clear "right" answer, having the ability to frame the problem is essential. As a University Teaching Leadership Fellow in Problem Analysis & Design, I will lead a project that aims to develop the problem definition skills of students as they progress through the core engineering design sequence of courses. Teaching and learning activities will be created to scaffold the desired problem definition skills and the effectiveness of these activities will be monitored through a longitudinal study. Insights gained in the engineering context can then be tailored for the advancement of problem-solving skill development across other disciplines.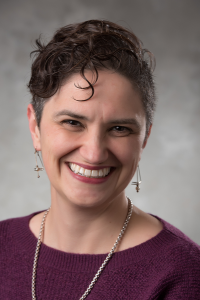 Project: Cornerstone, keystone, capstone: Integrating values-based outcomes across STEM curricula
Including values-based learning and assessment strategies can empower students to better engage with their complex worlds. Mindsets such as the culture of disengagement, meritocracy, and the neutrality problem have been identified as barriers for STEM students and practitioners engaging with values-based learning experiences (e.g., building empathy, valuing social justice, showing humility, etc.). This project adopts an architectural analogy of 'cornerstone, keystone, capstone' to values integration: values-based outcomes should be introduced in cornerstone courses (typically in first year) to create a strong foundation, reinforced in keystone courses (typically in second or third year) to discover how everything holds together, and fully integrated in capstone experiences to support the culmination of and transition beyond university. The project will leverage existing and new data to identify barriers to changing mindsets and pedagogical approaches to changing mindsets, with the goal of helping STEM educators and administrators to better design curricula to integrate the values they wish to instill.