Check Out The Portico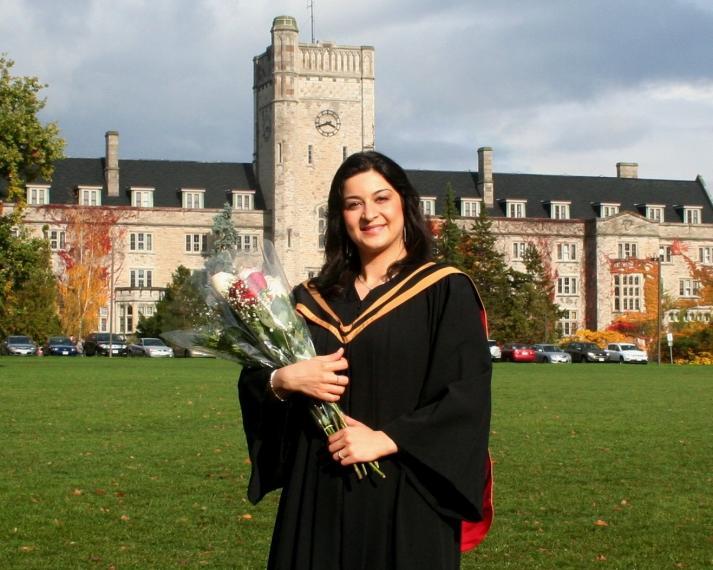 Be sure to check out page 5 of the CPES Alumni News insert of the Summer 2013 edition of The Portico.
There you'll see the familiar face of Samaneh Sheikh Nia - recent Masters student and graduate from the School of Computer Science.
Samaneh started her Masters program in May of 2010. She worked with the SoCS's Dr. Gary Grewal, and Dr. Shawki Areibi from the School of Engineering, applying classification techniques to predict hospitalization duration. After speaking at the IEEE International Conference on Machine Learning Applications, she was hired to work at Outside Intelligence in Toronto.
A fan of such courses as Statistical Natural Language Processing and Knowledge Discovery and Data Mining, Samaneh was a top student. She credits the environment in the School of Computer Science: "One thing that really stood out was the supporting culture of my colleagues and classmates; we never stopped helping each other. Our priority was to contribute to Computer Science."
To the undergraduate students, Samaneh suggests "...discuss your ideas with each other and with whomever is interested. Many great ideas will come of this." To new graduate students, she simply says "Don't stop until you achieve it! The journey can be really enjoyable. The key is hard work."
To read the Portico article online, click here.