Computer Science Student Keefer Rourke Wins Co-op Student of the Year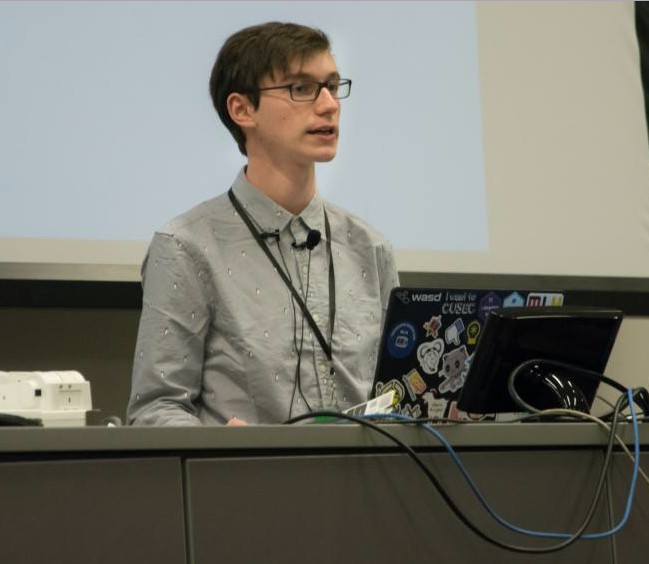 Keefer Rourke, a student in the School of Computer Science, was named the University of Guelph's Co-op Student of the Year 2018 - Ian Pavlinic Memorial Award for Innovation. 
The Ian Pavlinic Memorial award recognizes a co-op student in the School of Computer Science, who has demonstrated innovation, collaboration and has made a positive impact during their co-op work term. The award was established in 2018 in honour and remembrance of exemplary co-op student Ian Pavlinic. Tulip created this award in honour of the impact he had while he worked at Tulip as a co-op student and full-time employee. This award is presented each year to a Bachelor of Computing co-op student who mirrors the outstanding qualities and skills that Ian possessed.
Keefer was nominated for Co-op Student of the Year by Dr. Jason Ernst and Rachel Cheng of Left, where he spent the past eight months working as a Software Developer on the RightMesh platform. Keefer soon became a valuable asset to the Left team.
In addition, Keefer has been selected as the University of Guelph student to put forward for the Education at Work Ontario and Co-operative Education and Work-Integrated Learning Canada Co-op Student of the Year Award. Keefer has also been the recipient of the Jay Majithia Scholarship, as well as the Michele & Maria Vannelli Scholarship.
Congratulations Keefer! Well deserved!