Congratulations to our SoCS graduates and to our Alumni Awards winners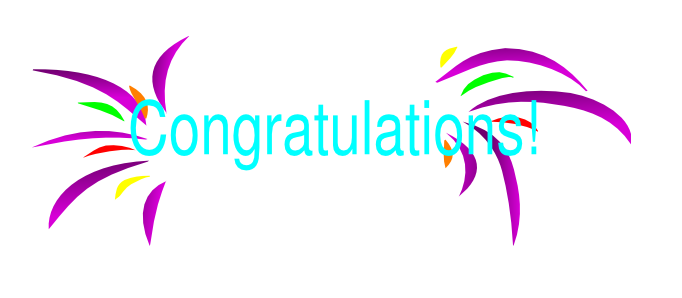 The School of Computer Science celebrates its current and past graduates today!
At 3:00-4:30pm today, the School of Computer Science will celebrate its 50th Anniversary and honour alumni and organizations who have contributed to the School's successful past! Congratulations to this year's award winners!
Young Alumni of Honour: Erica Pisani (BComp (Honours) Software Engineering Co-op, 2016)

Erica is a highly accomplished professional, a leader in this industry and her community. She is one of our most active Alumni. She was involved in first panel on Women in Computing organized by the Guelph Women in Computer Science club in 2018, and has been a strong advocate for women in computing initiatives. Erica is heavily involved with many SoCS events, including our Tech Showcase and Tech Meet & Greet events. Beyond volunteering, she provides mentorship and advice to students and supports them as they navigate their own job search. Even though she graduated five years ago, she still improves life for U of G students. Professionally, Erica's accomplishments are impressive. She is a Software Engineer on the API & Integrations team at Lever, a San Francisco-based talent acquisition company. She has demonstrated her leadership by growing the API & Integrations team from 3 to 7 engineers within the past 6 months. Prior to this, she worked as a Senior Full Stack Engineer and Technical Lead on the Platform team at BenchSci. She was also a Full Stack Engineer at Wave. We are excited to celebrate the passion, dedication, and leadership that Erica provides to our students and the integrity that she brings to the industry.

Award of Excellence: Tulip.io Inc.

Tulip is a Kitchener-based retail software company founded in 2013 by Ali Asaria and a team of mobile commerce experts. Since its beginning, Tulip has been a strong supporter of the SoCS co-op program. Over the years, they have provide over 80 co-op student opportunities, and many of our SoCS students have been hired by Tulip as full-time employees after graduation. Tulip has also given back to SoCS in significant ways. They hosted a memorial service on campus for former employee and SoCS alumni, Ian Pavlinic (BComp '17). In Ian's memory, Tulip established the  Ian Pavlinic Memorial Award for Innovation, an annual Co-op Student of the Year award for Bachelor of Computing students. Tulip is always showing new and innovative ways to improve life for our students, including hosting a Arboretum Clean-up Day last year by Tulip co-op students from UofG. We are extremely thankful for the continued engagement and support that Tulip provides to the SoCS community.

Medal of Acheivement: Tim Bray (BSc (Honours) Mathematics and Computer Science, 1981)

With 40 years in the field, Tim is one of our most accomplished Alumni. Over his career, Tim has held many leadership roles, including CEO, for many software companies, and founded two companies, including OpenText Corporation in 1989, one of Canada's largest software company today. He also served in technical leadership roles at notable tech companies such as Sun Microsystems, Google, and Amazon. Much of his early career focused on text-based processing and searching stemming from his experience working on the Oxford English Dictionary digitization project at the University of Waterloo. However, Tim is probably best known for his foundational contributions to Internet technologies, including being a co-author of XML and other web standards. In a brave and meaningful move that has brought significant media attention over the past year, Tim very publically quit his prestigious role of VP and Distinguished Engineer at Amazon Web Services in protest of Amazon's firing of "whistleblowers" working at Amazon warehouses voicing concern over unsafe working conditions during the COVID-19 global pandemic. We are proud of Tim's many technical career accomplishments and his activism and allyship in trying to improve life for those in less privileged positions.
Join us if you can on Hopin: https://hopin.com/events/school-of-computer-science-50th-anniversary 
At 7:00pm today, School of Computer Science undergraduate and graduate students will convocate in the University of Guelph's 2021 Summer Convocation. Congratuations to all of our graduating students!
Two of our graduating CS Master's students, Faham Khan and Labeeb Khan are featured in a local television story discussing the University's unique take on making the virtual convocation ceremony more personal and dynamic this year. Check out their convocation video and the full story on the CTV news page.
The Virtual Convocation Ceremony can be viewed online at the UofG's Convocation page: https://www.uoguelph.ca/convocation.
Congratulations again to all of our current and past graduates!
We wish you all the best and hope you stay in touch!