Congratulations to our SoCS graduates and to our Alumni Awards winners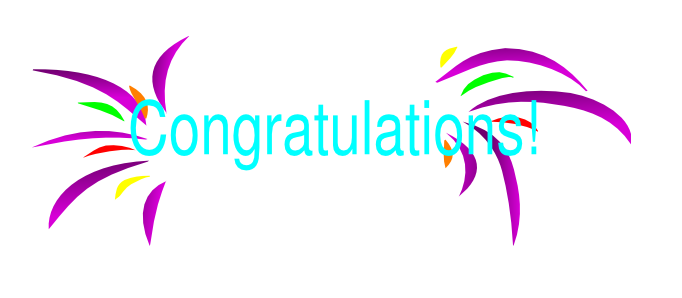 The School of Computer Science celebrates its current and past graduates today!
Join us as we honour the winners of the 2023 School of Computer Science Alumni Honours and Awards
Young Alumni of Honour: Nic Durish, B.Comp '16, M.Sc. '20

Nic Durish graduated from the B.Comp and M.Sc Computer Science programs at the University of Guelph in 2016 and 2020 respectively. During his time at the University of Guelph, he continuously involved himself in Computer Science events such as coordinating the Guelph Coding Community, acting as secretary of Society of Computing and Information Science (SOCIS), and engaging with prospective students at the Ontario University Fair. Throughout his studies, Nic assisted in teaching five courses, and spoke at more than 15 conferences.  Nic has received numerous awards, including the Graduate Tuition Scholarship, the Guelph Chamber of Commerce Young Innovators Award, and the SoCS Teaching Assistant Award of Excellence. Since graduating, Nic has worked as a Web Analyst at the City of Guelph, as a consultant for local business and most recently as a Cofounder and Director of Software at Veranda Digital Inc, a technology startup aiming to reduce the cost of grocery deliveries. 
Award of Excellence: Adknown Inc. 

In operation since 2011, Adknown is a leading web and app publisher with a passion for ad-tech. We specialize in using cutting edge ad technology to drive targeted traffic to our owned and operated portfolio of websites and apps. Our philosophy is simple: better technology drives better traffic.

Adknown entered the Co-operative education world in 2013, bringing in our first student from the University of Guelph. Since then, we have worked with over 130 co-op students from several universities in the area, expanding their learning opportunities and growing our workforce. Several of our past co-ops have gone on to become full time employees after graduation. We love having students from the University of Guelph as co-ops, as they bring fresh energy to our team.

Adknown offers two scholarships to the School of Computer Science. The awards of $2500 each are given to students who demonstrate great leadership, innovation, or impact in regards to volunteer work as well as maintaining a minimum 70% cumulative average in their courses. We highly value the students of the School of Computer Science and want to encourage them to explore all the options their degree provides for them.
Medal of Acheivement: Liz Sandals, B.Sc. '69

Liz is a graduate of the University of Guelph with a BSc in Mathematics and the University of Waterloo with an MMath in Computer Science.

Following graduation Liz worked at the University of Guelph as a programmer analyst in Administrative Systems and Programming and as a sessional lecturer in Computer Science.

Liz was elected to represent Guelph on the Upper Grand District School Board from 1988 to 2003. During her career as a Trustee, Liz also served for many years on the executive of the Ontario Public School Boards' Association (OPSBA). Liz was president of OPSBA from 1998 to 2002.

Liz Sandals was elected as Guelph's Liberal MPP from 2003 to 2018. Liz served as Parliamentary Assistant in several Ministries including Health, Education and Transportation. Liz also served as Chair of the government's Safe Schools Action Team and was a member of the Select Committee on Mental Health and Addiction.

In 2013 Premier Wynne appointed Liz as Minister of Education with responsibility for elementary and secondary education and child care. In 2016 Liz was appointed President of Treasury Board.
Congratulations again to all of our current and past graduates!
We wish you all the best and hope you stay in touch!