Rising Talent: University of Guelph Alumni Among Canada's Top Developers Under 30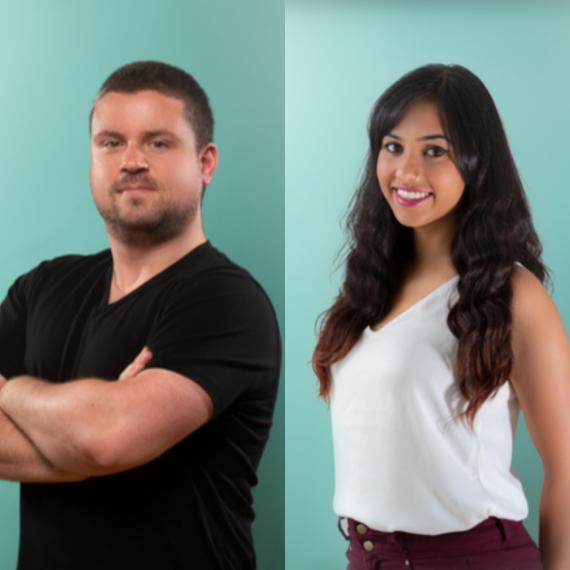 Congratulations to Nick Presta and Aesees Kaur Bakhshi, two University of Guelph alumni who were named in Canada's Developer 30 Under 30 list. The list is comprised of Canada's best and brightest development talent who are leading the way by building innovative computing solutions and creating technical innovations. 
The Developer 30 Under 30 awards were established in 2017 to celebrate our nation's top talent and recognize the young leaders that are contributing to the evolution of technology. "In 2017, The Developer 30 Under 30 award was spearheaded with the sole intention of shining a light on the coders, the architects, and the masterminds that are responsible for the industry's technical revolutions," said Sep Seyedi, CEO of Plastic Mobile and judge of the Developer 30 Under 30. The awards selection committee includes some of Canada's top technological executives from various organizations including the Government of Canada, Mastercard, the Canadian Space Agency, FreshBooks, Pizza Pizza, CIBC, Sun Life, BMO and Goodlife Fitness.
Nick Presta graduated from the Bachelor of Computing program and is currently the Staff Engineer at Wave Financial and Aesees Kaur Bakhshi graduated from the Bachelor of Science program and is currently the Technical Lead and Developer at Indellient.
On behalf of all of us at the School of Computer Science, congratulations to Nick and Aesees on their impressive accomplishments. We wish them continued success in their future endeavors. We can't wait to see how they will continue to raise the bar!
For more information and to view the full list of winners, please visit: Developer 30|30.