School of Computer Science PhD Student Wins Best Poster Award at Conference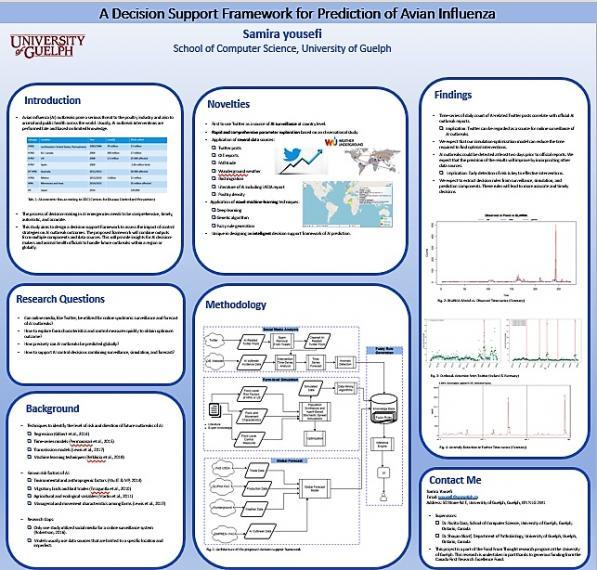 Congratulations to School of Computer Science PhD student, Samira Yousefi, and her research team, which includes Drs. Rozita Dara and Shayan Sharif, for winning the Best Graduate Student Poster Award at the 2018 Canadian Animal Health Laboratorians Network (CAHLN). The CAHLN conference focuses on the dissemination of information and networking in the field of animal health diagnostics in Canada.
Samira presented a poster, A Decision Support Framework to Predict the Risk of Avian Influenza Outbreaks, showcasing recent research on designing a new framework to assist policy-makers in making informed and timely decisions during Avian Influenza (AI) emergencies. Implementing an optimal decision framework for policy-makers could minimize the risk of AI outbreaks, bringing significant, positive impacts to the poultry industry and animal and human health world-wide.
The School of Computer Science would like to extend their congratulations to Samira and her research team for winning this award!