Software Engineering Student Maddie Gabriel Wins Collin Cureatz Award for Co-op Student Involvement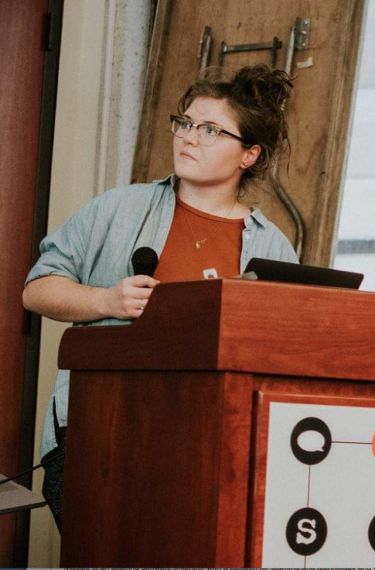 Maddie Gabriel, a student in the School of Computer Science, was named the recipient of the Collin Cureatz Award for Co-op Student Involvement. Maddie was nominated for the Collin Cureatz Memorial award by Laura Gatto, the Bachelor of Computing Co-op Coordinator and Luiza Antonie, an Assistant Professor in the School of Computer Science.
The Collin Cureatz Memorial award recognizes a co-op student who has contributed to the betterment of the University of Guelph co-op program or to co-op student life. Established in 1999, the award was renamed in 2008 in honour and remembrance of exemplary co-op student Collin Cureatz. This award is presented each year to a student who mirrors the outstanding qualities and talents that Collin possessed.
Maddie is an aspiring software engineer with a passion for learning and technology and is an actively involved co-op student who is proud to be part of the University of Guelph community. She has worked as a Peer Helper at the Library's Learning Services, a note-taker for Student Accessibility Services and is the Co-Founder and Leader of the Guelph Women in Computer Science (GWiCS), a student-run organization that seeks to build a supportive community for women studying computer science, software engineering and related computing degrees at the University of Guelph. GWiCS hopes to support the inclusion and retention of these groups in our community. "It's an awesome group of like-minded people aiming to build a community of women studying computing at Guelph," says Maddie. "We started the club because we noticed that Guelph didn't have a women-centric club like most universities do. The goal is to support the inclusion and retention of women in computing, and also to try to recruit more women into our programs!"
In addition, Maddie has also been the recipient of the Dale Lackeyram Peer Helper Award. This award is given to a University of Guelph Peer Helper who consistently displays leadership, motivational skills and best exemplifies integrity, innovation, open-mindedness, and a deep love of learning.
Congratulations Maddie! Very deserving!